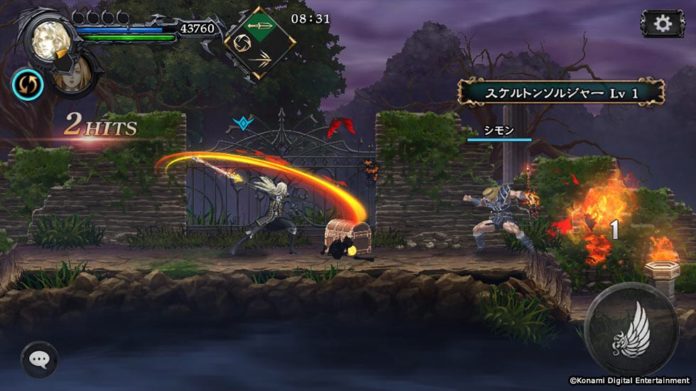 It's been a while since we last received any info about Konami's Castlevania: Grimoire of Souls but today, Konami has broken their silence and revealed some much-needed game info and a brand new trailer during the annual Tokyo Game Show 2019.
Castlevania: Grimoire of Souls is an upcoming mobile RPG based on the popular Castlevania game series by Konami. It was first announced in 2018 and has since finished their CBT phase. The story will follow Genya Arikado, also known to fans as the legendary vampire prince, Alucard who is currently living in the modern world that has been rid of Dracula. But a new threat is rising. The Grimoire of Souls has been unleashed. It's up to you to fight against the forces of darkness and solve the mystery of the grimoire before the Prince of Darkness rises again.
The gameplay will see you take on the demonic horde as your favorite characters from the Castlevania series. You can hack, slash, whip, and blast your way through Dracula's army in real-time combat. Players will also need to navigate deadly traps, explore the different worlds, and face off against deadly bosses, all written within the grimoires. Multiple game modes will also be available for players to challenge like PvP mode, Bounty Hunt, and a multiplayer mode where you can fight alongside your friends to defeat as many enemies as possible within the time limit.
The core character of the game is Genya, but as you progress through the game, you can unlock and collect multiple iconic characters from the long list of Castlevania game titles including Simon, Charlotte, Shanoa, Maria and many more.
Castlevania: Grimoire of Souls is expected to launch soon. There's no specific date revealed but Konami is confident the game will launch around the 4th quarter of 2019 for both Android and iOS. We'll be sure to update on the release date so be sure to follow Enduins for more gaming news and information.