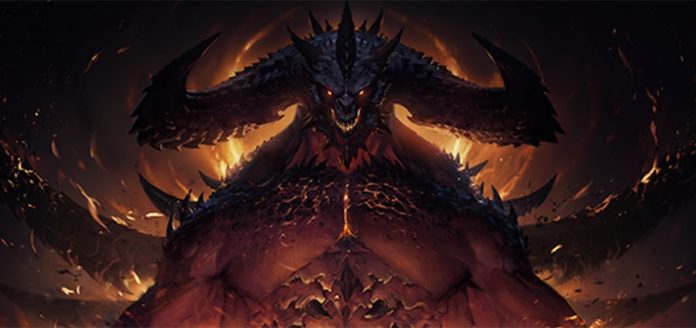 Today is a glorious day for Diablo fans as the highly anticipated (and controversial) mobile game by Blizzard, Diablo Immortal has finally begun their limited regional alpha test, and Australia has been picked as the first one to experience the game firsthand!
The lucky players who were picked will take an early look at this brand new installment in the long-running Diablo series that takes place between Diablo 2 and Diablo 3. Wyatt Cheng, the lead designer, and Caleb Arseneaux, the lead game producer for Diablo Immortal talks more about what to expect in the Alpha Test. We could not emphasize how much you need to watch this so watch it now!
Judging from the previews, the game will be fast-paced full of features every Diablo fans has come to love and more importantly , what has been expected from a Diablo game including rewarding solo and group play, gear progression, dungeon runs, rifts, gems crafting, ranking up items, skill combos, visceral aesthetics, dark and hostile world, and many more! We love that the central hub has now become a place where you can meet other players in real-time! (No more NPC friends for us!)
As for s brief background summary, Diablo Immortal takes place between Diablo 2 and 3, 5 years after the destruction of the world stone. At this time, evil and dark forces have taken advantage of the shattered pieces of the stone and amassing another army to engulf the world in chaos once again. The Archangel Tyrael sacrificed himself to destroy the artifact but it was all for naught as the shards continue to corrupt the lands and attract the denizens of hell. Now new heroes must take up arms and stop the evil forces from corrupting the world once more.
Diablo Immortal's limited Alpha test will run for a few weeks according to Blizzard and it will be for Android users only. This will allow them to get the right amount of gameplay feedback, server stability report, and client performance data. Here are the minimum specs required for the game:
Android:
Snapdragon 710, Kirin 810 or higher
Adreno 616, Mali-G52 or higher
2GB minimum ram or higher
Android version 5.0 Lollipop or higher
Apple iOS:
iPhone 8 or higher
iOS version 12 or higher
Four classes will be available in the alpha namely, the Barbarian, Monk, Wizard, and Demon Hunter but the official launch will include the Necromancer and Crusader. Blizzard also plans to add more classes in future updates so there's a high chance we might see fan favorites like the Druid, Amazona, Assassin, and Shaman.
Diablo Immortal will be free-to-play once it officially launches. ALL contents and future updates will be available to all players regardless if you spend money or not. According to Blizzard, their monetization scheme will lean more towards personalization (cosmetics) and adventuring supplies or in their own words, "items that complement gameplay". This sounds similar to Black Desert Mobile's scheme for the lack of a better comparison.
No official date for the grand launch has been announced just yet so better stay tuned to Enduins to get more Diablo Immortal news and updates!