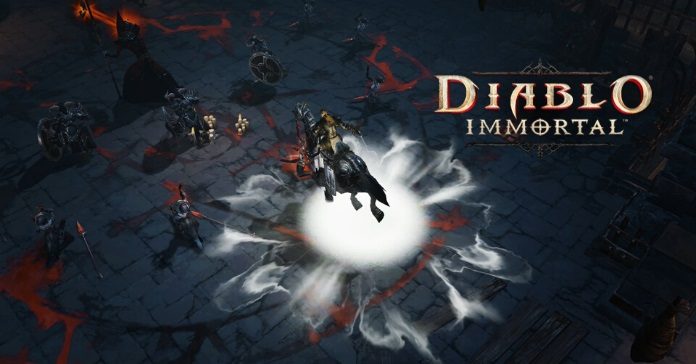 Blizzard's annual gaming convention, Blizzcon was chock-full of games announcements with the likes of Diablo 4, Overwatch 2 and Diablo Immortal. Despite last year's controversial backlash on the mobile RPG spin-off, the game is still well underway. Here's everything we know so far about the game including the new updates revealed during Blizzcon 2019.
Diablo 2.5
Diablo Immortal throws you into the world of the popular PC RPG through your mobile devices. The game's story is set between the events of Diablo 2 and 3. Sanctuary is recovering from the aftermath of Baal's invasion and the destruction of Mount Arreat. And yet evil still lurks in the darkness. Another wave of creatures hellbent in obtaining the Worldstone to be used for their diabolical plans is upon the world, and you, the player will be in the frontlines.
The game will focus more on community and multiplayer gameplay with a maximum of 4 players in a party. There will be solo gameplay, of course, but Blizzard stated that Diablo Immortal leans more on the multiplayer aspect since the dungeons are designed to be tackled that way. There is a total of 6 playable characters: Crusader, Barbarian, Necromancer, Demon Hunter, Monk, and Wizard.
Blizzcon 2019 Update
Diablo Immortal was peppered with new updates during Blizzcon. It was revealed that all classes will have a gender change option, something that wasn't previously present nor revealed before. There will also be additional classes to be added in the future which means we might see fan favorites like the Assassin class, Druid, and Witch Doctor.
Legendary items were also featured which will hugely alter your skills and attacks with additional special effects like turning a Wizard's fireball into an Ice Orb, A Demon Hunter's bow becoming grenades instead, and so on. Diablo Immortal will also introduce the Ultimate Abilities. Each class has different Ultimates which you can unleash once you fill the Ult gauge. When used, your attacks will gain a massive damage boost for a short duration. 
Aside from character updates, numerous locations were also revealed during the event. There will be a town hub of sorts where all players can gather and see each other, different maps and dungeons, enemy hordes and many more.
When will Diablo Immortal be released?
Diablo Immortal was been built from the ground up so the development of the game will take a while. Even though we've seen a lot of new content and updates, the game still does not have a release date for a number of reasons. Any Blizzard fan would know how notorious they are when it comes to polishing their games. Unless they are perfectly happy with the game, it won't see a launch any time soon. The game will have microtransactions, of course, but Blizzard seems to be trying to balance it out and check which type of in-game shop will work for both the company and the players. Hopefully, it won't lean too much on Pay 2 Win. 
Diablo Immortal was set to launch for Android and iOS before 2019 ends. But with the recent statements given by Blizzard, we might not see it launched this year. And when it does, Blizzard promised continued support for the game, regular updates, balance changes, new zones, dungeons, bosses, loots, new stories, the aforementioned new classes, and many more. All we can do now is wait for the game and hope for a speedy release.