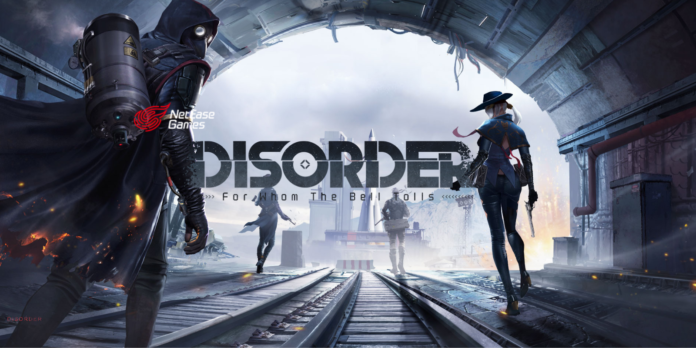 At the annual Game Developers Conference (GDC), Netease Games revealed their next mobile game titled "Disorder", a shooting game set in the future ravaged by war. They also announced that it is now available for pre-registration.

Set in the year 2030, Disorder players will be forming squads that will traverse a post-apocalyptic world that has become a playground for mercenaries, thieves, gangs, and divided by different factions: Pale Knights, Thermal Nuclear Conflict, and others not yet revealed. Their main goal is to gather nuclear weapons, money, and resources. Ringing any bells so far?

Judging from the teaser trailer and promo images, a squad will consist of five players. Each player can choose a character, each with its own special skills, weapons, abilities, and back story. Currently, four of the characters have been revealed with the promise of a lot more once the game launches.

Aside from these basic information, Netease didn't reveal any more detail about the gameplay, which is rumored to be a battle royale. This would make sense as Netease has had plenty of experience with the genre with titles such as Rules of Survival and Knives Out. If Disorder does come out as a battle royale, then we can definitely say it's Netease' answer to Apex Legends Mobile.

Remember that EA and Respawn announced that a mobile version of Apex Legends was already in development. But other publishers will certainly try to beat Apex Legends to the punch, and Netease seems like the one leading the pack.

Disorder is now available globally for pre-registration for both Android and iOS. You can visit their official website and pre-register there.

Do you think Disorder can beat the current shooter games in the mobile market? Let us know. And follow Enduins for more updates on this game as we'll definitely keep tabs on this one!