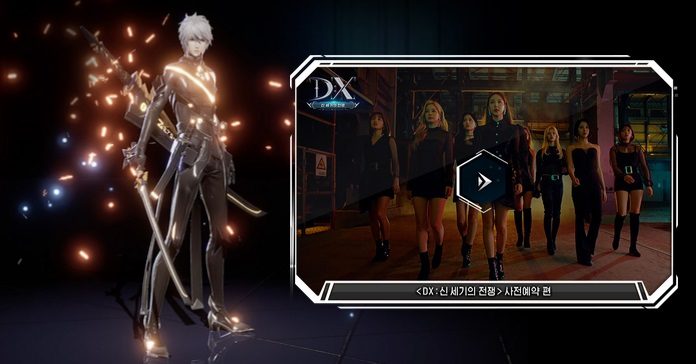 It's common knowledge by now that mobile gaming is huge in South Korea. So much so that even high profile celebrities endorse games on a regular occurrence. The latest Korean celebrity to jump into the bandwagon is Kpop group TWICE. Fresh from making their new single "Feel Special", they are now the new brand ambassadors for Dragon Xeneration: War of the New Century.
DX: War of the New Century, is an upcoming mobile MMORPG that will be published by Efun Company, made with Unreal Engine 4 and will boast some very sleek next-generation graphics, gameplay, and aesthetics. If the game's visual seems familiar, that's because this is Tencent's massive mobile MMO project known as Dragon Raja in China, renamed as Dragon Xeneration for KR. The plot of DX is set in the near future where an endless conflict between two human races to destroy the Balaur is at its peak. The one who gains Balaur's power will have the means to rule over humans. And with the third mixed-race finally emerging to join the conflict, the final war for race supremacy begins!
Players can choose to be either an adult human male or female and the third race which looks like children. Classes include Spirit Swordsman (tank), Gunner Ranger (long-range), Executor Wizard (damage dealer), and Shaman Healer (support).
DX will provide various PVE and PVP elements like dungeon raids, boss hunts, quests, arena, and guilds, as well as Lifestyle contents where you can choose roles outside of the RPG elements such as becoming a superstar or chef. Additionally, the game also includes modern entertainment such as theme parks, cafés, racing, and many more.
A teaser trailer featuring the Kpop group has been released where the girls feature the different weapons found in the game. You can't help but agree that TWICE is perfect as models for DX since they share the same aesthetics and radiate the same vibe as the game is aiming for. You can also see them featured on the game's official website.
An Efun Company representative has said that "by actively promoting the game with TWICE, we aim to make DX: War of the New Century more fun with more people playing together, so please look forward to it."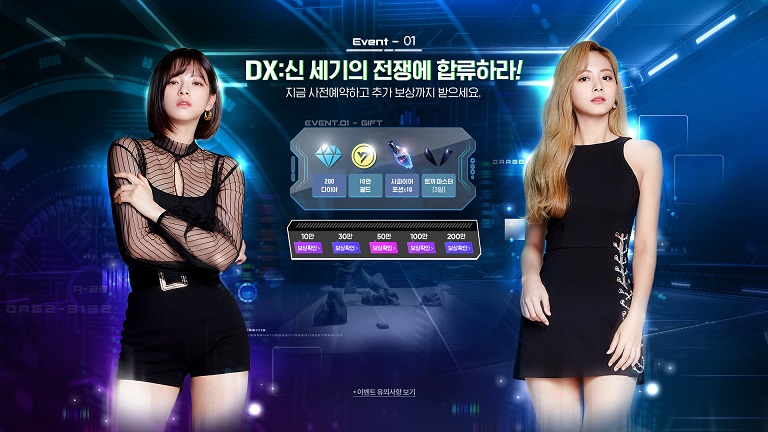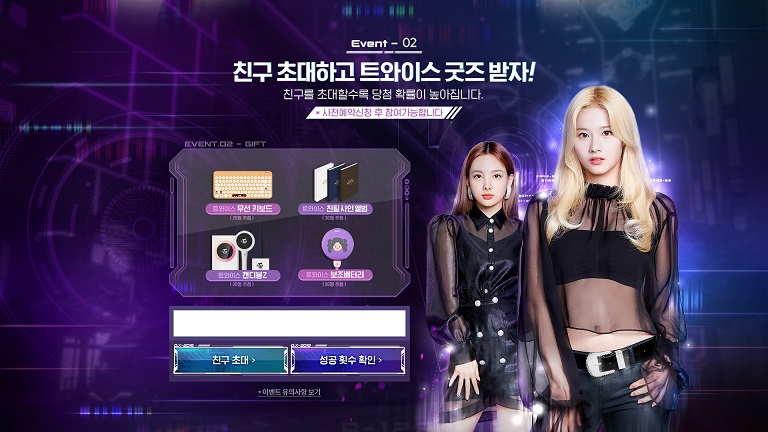 Dragon Xeneration: War of the New Century will launch for South Korea soon for Android and iOS. If you're in KR, you can pre-register now on their official website. There's no news if there will be a global version any time soon, but Efun did publish various games outside of KR before so we might see DX enter the global market in the future. Follow Enduins for more gaming news and information!