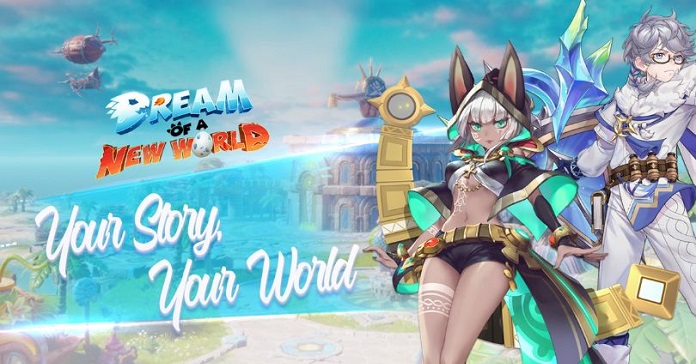 A new adventure awaits mobile players soon as PlayPark has officially announced that it will be bringing the turn-based mobile RPG game "Dream of a New World SEA" to the Philippines, Indonesia, Malaysia, and Singapore. Developed by Zulong, the developer behind titles like Dragon Raja, War of Kings, and Novoland, Dream of a New World SEA promises to deliver a vibrant fantasy-adventure of magic, dinosaurs, and cute pets!
New RPG, New Events!
Initially released in China, "Dream of a New World SEA" has had over 1.9 million players going on their dream adventures. Combining strategic turn-based battle mechanics reminiscent of classic RPGs with cute aesthetics powered by Unreal Engine 4, Dream of a New World SEA gives players an epic journey with their companions and fellow adventurers.
Gamers in Southeast Asia will be able to prepare for Dream of a New World SEA thanks to its community website event called Early Take Off starting June 17, 2022. Gamers can enter their details on the official "Dream of a New World SEA" Early Takeoff page. The great thing about registering early is that Early Takeoff registrants are 100% qualified to play in the Closed Beta Test coming soon! The Early Takeoff event runs from June 17 – July 22, 2022.
To celebrate the coming of "Dream of a New World SEA," PlayPark has prepared the Wheel of Dreams, a virtual minigame that allows Early Takeoff registrants the chance to win great prizes both in-game and in real life! First off, users must be verified to have pre-registered using the above link. After that, they can spin the Wheel of Dreams once a day and claim prizes ranging from points which can then be used to unlock in-game rewards. "Dream of a New World SEA" is also giving out special prizes like Gaming Headsets and major prizes like an iPhone 13 and an ASUS ROG Phone 5 weekly!
Remember, the Wheel of Dreams resets every 12:00 AM (GMT +8), while the weekly special and major prize giveaways reset every Monday at 12:00 AM (GMT+8). Be sure to keep logging in daily to accumulate more points and have bigger chances to get the special and major prizes!
The game will also have a milestone event where the total number of Early Takeoff registrants will unlock tiers that contain in-game rewards for everyone come launch day! There are three tiers to unlock, so make sure to pre-register with your friends so everyone can share big rewards.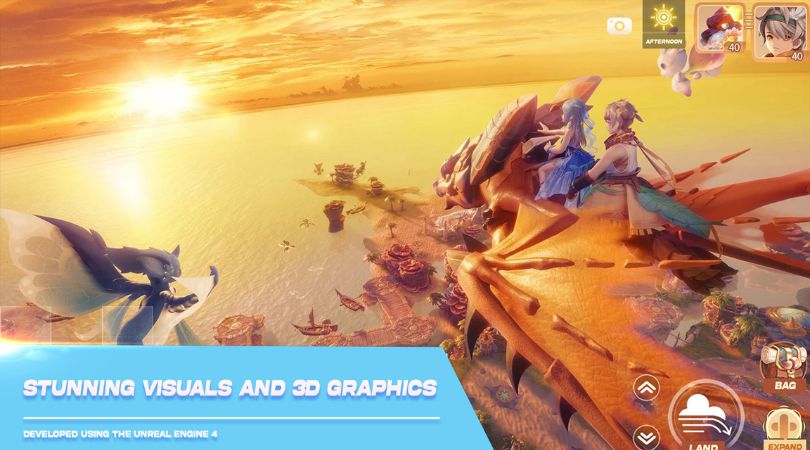 Gameplay And Features
For people who enjoy an engaging story, "Dream of a New World SEA" seamlessly weaves the tutorial segment into how the world opens up so there's never a dull minute. Solve puzzles, hit timed actions perfectly for better effects, and meet memorable characters that will experience the world with you. Through exploration, you can encounter a wide variety of wildlife in Dream of a New World SEA. These creatures can be caught and tamed to become loyal pet companions on your journey. You can even produce unique pets with enhanced skills through breeding and evolution!
Aside from a very interactive storyline, "Dream of a New World SEA" also has cross-server PvP so you can test your team's prowess against players from all over Southeast Asia. You can also show off your pet collection and purchase power-ups and outfits for them as they grow on your journey.
Along with Adventure Mode and PvP, players can also form guilds and participate in guild activities to earn points and grow their prestige. "Dream of a New World SEA" also features a housing system you can furnish and make your own. If you're in a guild, you can be neighbors with your guildmates and create the ultimate village you can decorate and where your pets can be showcased. Other social activities are also baked into the game like a Best Buddy System, marriage options, and even guild racing events.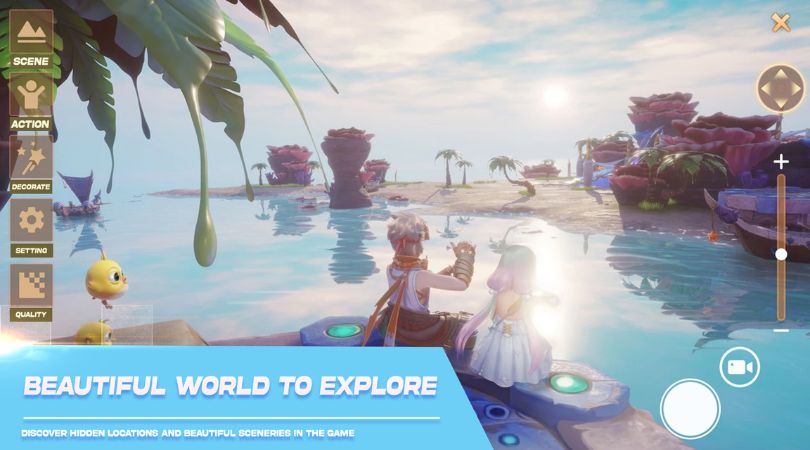 PC Express Becomes Main Gaming Partner!
PlayPark is also excited to announce that tech retailer brand PC Express is the main gaming partner for "Dream of a New World SEA!" Starting this month, Dream of a New World SEA and PC Express will be joining forces to give gamers lots of hardware rewards and raffle events.
Always supportive of gaming, PC Express has been working with brands, companies, streamers, and gamers of all forms to provide them with the latest gadgets, hardware, and peripherals to make sure everyone games at their very best.
Be sure to follow the Official PC Express Facebook page and check out their official website for more details on their promotions. Also, check out the Dream of a New World SEA Facebook page for the latest news and updates.