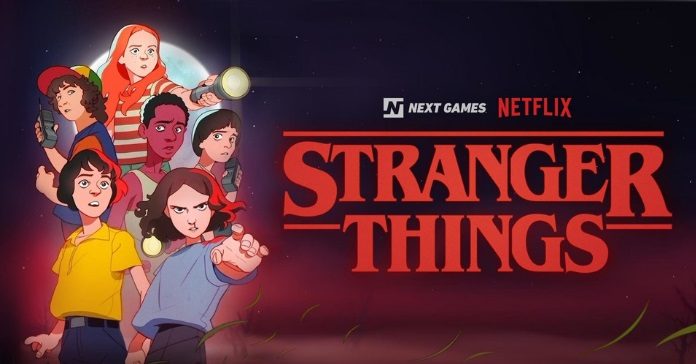 One of the biggest annual gaming events in the world – E3 2019 – has just concluded, and boy do we have a ton of announcements. While the event is focused more on PC and console games, mobile games is nothing to be scoffed at, and this year saw more mobile game announcements than ever before. And to make things easier for you, we've rounded up all of them in this easy-to-follow list, so dive right in!
Commander Keen
Commander Keen will get a revival thanks to Bethesda but this time around, it will be released for mobile instead of PC. Players will be using twin geniuses Billie and Billy and save the kidnapped Dadmiral Keen. There will be a bunch of weapons to collect, upgrade, and master, as well as a new player versus player mode to test your skills. Commander Keen will be free-to-play when it hits the app stores. No release date announced just yet.
---
Final Fantasy Crystal Chronicles Remastered Edition
Originally a Game Cube JRPG, the game was released way back in 2003. It tells the story of adventurers who travel in a caravan. They collect energy crystals around the world and use these to power up a barrier to defend against miasma – a dark force that is slowly engulfing the world. The remastered edition will feature new and updated graphics, voice acting, and will now support a four-player local coop, and an online multiplayer mode as well. Not only will it launch for Android and iOS, but it will also be released for PS4, and Nintendo Switch around Q4 of this year.
---
Gears POP!
Gears POP! was announced back in E3 2018. It's basically a strategy game crossed with Funko Pop designed characters. You'll be collecting various Gears of War characters in the game and form a powerful team which you'll be pitting against a bunch of enemies. We really don't know much about the game yet since not much info has been shared about it. It's essentially a strategic gacha game as far as we can tell. It's available now in some countries for Android users. Click here to check if you're eligible to play Gears POP!
---
Mosaic: BlipBlop
Mosaic: BlipBlop is a tie-in for the upcoming console game Mosaic. The mobile game is a minimal idle game which the developers have stated to be a part of the console game's story. The cool thing about BlipBlop is that it was developed to be played in real-life. We don't exactly know what that means but it sounds pretty cool nonetheless! Mosaic: BlipBlop is out now for mobile devices. Check your app store if it's available for you.
---
Romancing Saga 3
Romancing Saga 3 is the 6th installment in the Sage JRPG series from Square. It was originally made for the Super Famicom Console back in 1995. It was announced at E3 that it will be remastered for mobile devices as well as for the Nintendo Switch, XBox, PS4, and Windows. Just like the old JRPGs, you'll be creating your own set of characters with the exception of the main character. Not much info has been released about the remastered edition and there's no release date announced just yet.
Saga: Scarlet Grace Ambitions
Saga: Scarlet Grace Ambitions is an enhanced version of the original game which was released in 2016. Players will find themselves choosing among four protagonists: Urpina, Taria, Balmant, and Leonard, each having their own storyline. The enhanced version will now have new character voice-overs, new weapons, new skills, and improved graphics as well. There will be more than 70 potential allies to add to your team so it's basically a big JRPG. Saga: Scarlet Grace Ambitions will be released for Android, iOS, Nintendo Switch, PS4, and Steam. No official release date announced just yet.
---
Sonic at The Olympic Games – Tokyo 2020
Announced by SEGA, we don't have much information about the game other than that it looks like a promotional tie-ins for the 2020 Tokyo Olympics. It will feature Sonic and the rest of his friends competing in a bunch sporting events that will be featured at the Olympics. The game is expected to be released some time in the second quarter of 2020.
---
Stranger Things AR
Another free-to-play Stranger Things-based mobile game is coming out, but this time, it's a location-based augmented reality game which will be very similar to Pokémon GO. The game is being developed by Next Games, the same people behind the AR game The Walking Dead: Our World. Based on the popular Netflix series, Stranger Things AR is set to release next year. No specific date has been revealed.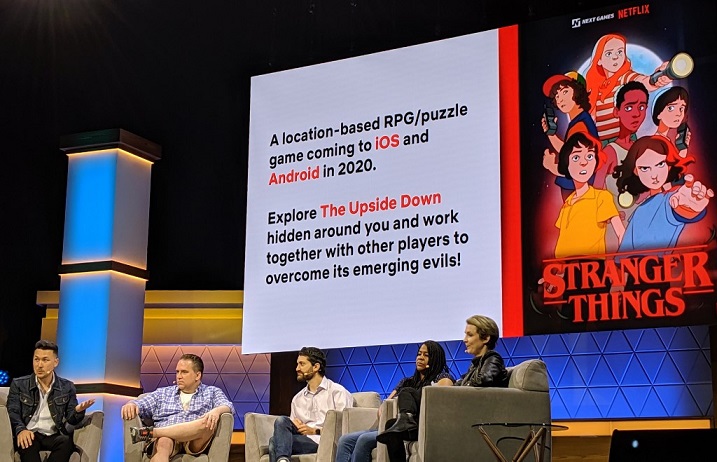 ---
Telling Lies
A full-motion video game by the same people who made Silent Hill: Shattered Memories and Her Story, Telling Lies falls into the horror/thriller investigation genre. You'll play as a yet to be revealed character with a stolen laptop full of NSA video footage. Your goal is to piece these puzzles together and solve the mystery of this somewhat non-linear story. No price and released date has been announced just yet.
---
Tom Clancy's Elite Squad
This game is basically Ubisoft's mash-up of multiple Tom Clancy games. Elite Squad is described as a tactical game with unique cartoon visuals. Not much has been revealed about the game but the trailer shows a bunch of characters from different game titles, including The Division, Rainbow Six Siege, Ghost Recon, and Splinter Cell. You can pre-register now in their official website.
---
War of The Visions Final Fantasy Brave Exvius
The last announcement at E3, War of The Visions Final Fantasy Brave Exvius is an epic strategic RPG which plays a lot like Final Fantasy Tactics. It is set in the continent of Ardora in the world of Lapis, the same world as the FF Brave Exvius Game. Judging from the trailer, several kingdoms are at war with each other in Ardora. You will choose a faction and fight for your chosen kingdom. The game will have a gacha system which means there's some team creation system in the game. War of The Visions is currently in Closed Beta Testing in Japan. Since the upcoming global release has been announced at E3, we can expect a pre-reg period will come very soon.
The inclusion of mobile games in this year's E3 is proof that the platform is really taking off and is becoming a force to reckon with. Will it become more popular now that traditionally PC or console-centered events are now acknowledging its importance? Let us know in the comments!