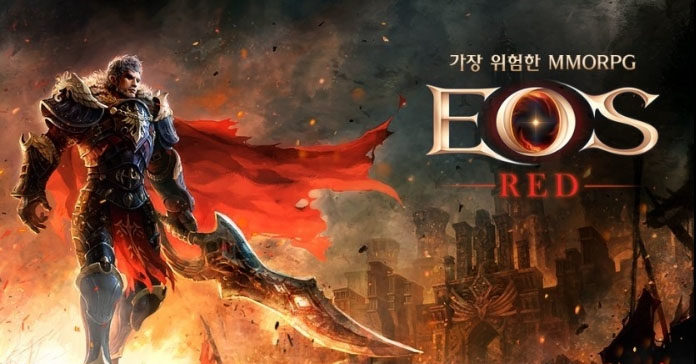 Popular South Korean PC MMORPG Echo of Soul finally joins the mobile wagon! Its current developer Blue Potion Games has announced that the MMO will be getting a mobile game adaptation for Android and iOS! Previously known as Echo of Soul Mobile, it has now been renamed and will be officially titled as Echo Of Soul RED. The PC MMO has been released in over 60 countries and Blue Potion has no plans of stopping there, as they have licensed the IP to various global game studios. We can definitely expect more EOS based games coming out in the near future.
If you are not familiar with the game, Echo of Soul is a massively multiplayer online role-playing game that has been published in South Korea, China, and most Western regions. The story takes place after the great war between The Gods and Giants. The Gods won but Ymir, the Giant King, contaminated the World Tree with his blood. The Gods attempted to purify it but failed. Players must now become a "Soul Keeper" of the Gods and protect the world from evil.
EOS has a unique system where players can collect the souls of the monsters they defeat and then use these souls to customize their characters, hence their title as Soul Keeper. There's no word yet on whether the exact feature will be carried onto the mobile version, though.
What we know though is that Echo of Soul RED will follow its original PC formula and will focus more on the PvE aspects of the game, like raiding dungeons and hunting down monsters. It will also introduce a unique PK system and, more importantly, a "free economic system" which is something no mobile MMORPG currently has. The game will be made with the latest Unity Engine so players can definitely expect top-notch graphics and smooth fluid gameplay.
Blue Potion Games is planning to launch the mobile version in South Korea around Q3 2019. They also said that more information about EOS RED will be revealed in a media event that will be happening sometime in June, so better watch out for that! Since the mobile game is new, there's also no info yet about a global launch. But stay tun