After months of delay, Final Fantasy Crystal Chronicles Remastered Edition by Square-Enix finally launches for Android and iOS in selected countries including western regions.
Originally released back in 2003, the game is now making a comeback as a cross-platform title between, PS4, Nintendo Switch, and on mobile. FFCC follows the story of individuals that journey across the lands. Divided into multiple tribes, these people are called Crystal Caravans. They task themselves to gather Myrrh, a precious liquid that can cleanse crystals that protect their world from a dangerous gas.
Unlike traditional Final Fantasy games, Crystal Chronicles is a hack and slash. Very different from the usual turn-based combat mechanic FF games were known for. Leveling is different as well. Additionally, Instead of killing enemies to gain XP, you'll need to perform tasks and challenges inside dungeons, which by the way, you'll spend most of your adventures in since these are the places you usually gather Myrrh. There's also a multiplayer mode included. You can gather 4 of your online friends to tackle dungeons together. And since this is a cross-platform title, cross-play won't be a problem if your friends are on Switch or PS4, it doesn't matter. You can play together anytime.
Final Fantasy Crystal Chronicles Remastered is outstanding in many ways. Amazing graphics, superb aesthetics (it has the Final Fantasy XII vibe), and has one of the most unique game mechanics in any Final Fantasy Title. Too good to be a free game title? Well yeah, a bit, which brings us to the monetization side of things. FFCC is not free to play, at least in a broader sense. The first dungeons are free for you to try out. But after that, you'll need to pay the premium amount to unlock all of the game's features and continue on your journey. This includes full solo play in all dungeons, online multiplayer mode in all dungeons, and higher dungeon difficulty once you finish the main story. For a FF fan, we believe it's worth it.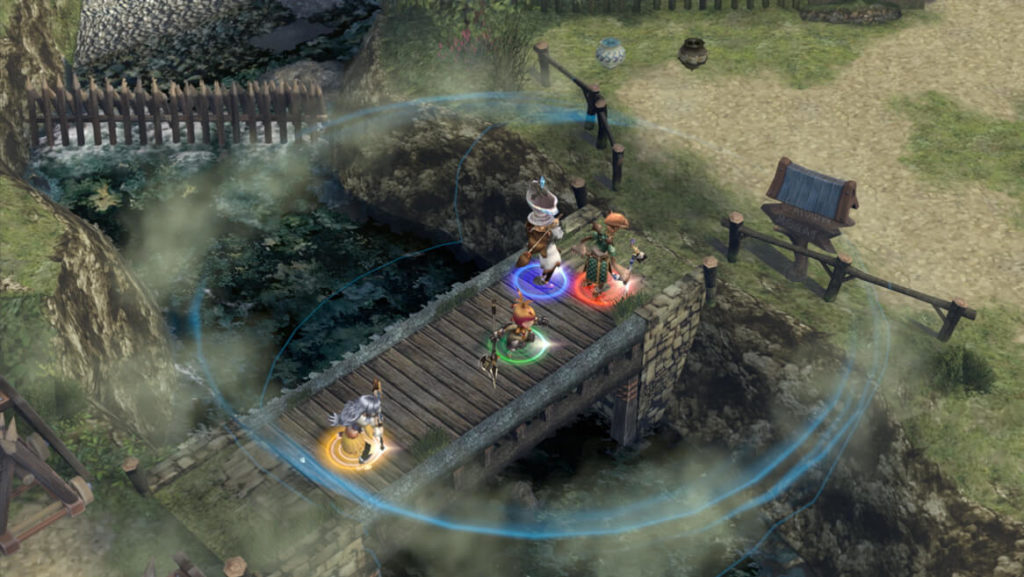 Final Fantasy Crystal Chronicles Remastered Edition is free to try out now on Android and iOS. The game is currently out for the western regions only for now, but the game will gradually launch for more countries moving forward. The first 13 dungeons will be free, while the full game costs $29.99 for all platforms including PS4 and Nintendo Switch, and the paid DLC will be between $3.99 and $8.99. This includes crystals and arms that are usable in the game. Visit their official website for more information.