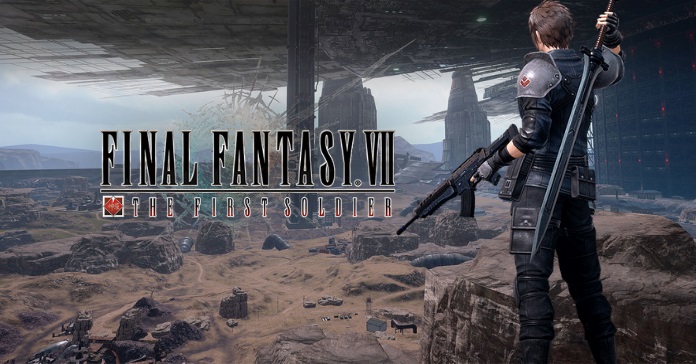 Square Enix has announced that the battle royale action mobile game, Final Fantasy VII The First Soldier, is now accepting pre-registrations for an upcoming closed beta test to be held from June 1 through 7, 2021.
In The First Soldier, players will embark on an intense battle royale experience where they must fight to be the last Soldier standing. To do so, players will use magic and special abilities along with ranged and melee weapons to triumph on the battlefield. They can choose between various styles, such as Warrior, Sorcerer, or Monk, each of whom boasts unique special abilities.
In addition to other Soldier candidates, players must also contend with ferocious monsters who inhabit the outskirts of the city. By defeating them, they can gain the experience needed to level up and unlock new weapons.
Classic Final Fantasy elements abound in the game, such as rideable chocobos, powerful espers, including Ifrit, to summon, and materia, which enables players to cast devastating spells. Players can customize their characters' outfits and accessories, obtain various weapons and vehicle skins, emotes, and more to create their own unique Soldier.
Requirements for Closed Beta Test
This test is limited to Android devices.
Only players residing in the US and Canada can participate.
Game data and progress from the closed beta test cannot be transferred over to actual accounts after release.
In-game currency cannot be purchased during the closed beta test.
The schedule and content of the closed beta test are subject to change without prior notification.
Maintenance may occur without prior notification during the closed beta test period.
Final Fantasy VII The First Soldier is slated for release in 2021 and will be available as a free download with in-app purchases for iOS and Android devices. Text will be supported in English, Japanese, German, French, Spanish, Traditional Chinese, and Korean. Players looking to prove themselves as prime Soldier candidates can sign up here through the Google Play Store, now until May 28, 2021.