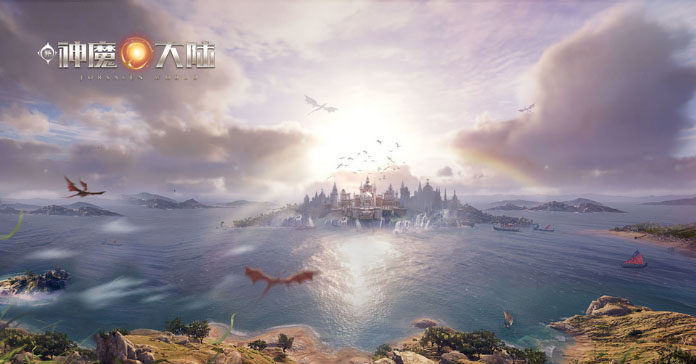 Perfect World Entertainment reveals their flagship mobile game for 2019 and it's none other than Forsaken World. No, it's not just a revival of the first mobile MMORPG of the same name. It's actually more of an upgrade designed to bring the game on the same level as other modern mobile MMORPG currently out in the market.

Regarded as one of the most successful, self-developed mobile game by Perfect World, it was revealed at E3 last year much to the surprise of Forsaken World fans. The first game was released globally back in 2015 for both Android and iOS. It since had a very successful run until its closure in 2018. Because of the game's excellent market performance globally, the developers had decided to rebuild the magical world of Forsaken World from the ground up and on a grander scale. But fans need not worry as the western-themed mythology will still be its main theme and art style. Perfect World Entertainment's top game devs with exceptional talents in the field of MMORPGs will spearhead the production for their flagship, utilizing the latest gaming technology available today.

Unlike the first Forsaken World, this brand new one will be more "realistic" rather than cartoonish in visuals and graphics. There will be HDR rendering, real-time weather changes, fine texture, fluid animation, realistic light and shadow effects, and many more. From costumes up to the flow of water, everything will be realistically detailed. Players will also be able to explore the new open world freely with a full 360° view. Populating this world will be, as the developers said, thousands of animals, creatures, gods, evil spirits, and plants. All of them will have their own unique characteristics.

Forsaken World Mobile will have a testing phase for China starting May 29. Since this is newly-developed game, there's still no word if there will ever be a global version. But since the first Forsaken World saw massive success globally, there's hope that this new version will have one too. But rest assured that Enduins will bring you all the accurate and reliable updates regarding Forsaken World Mobile!