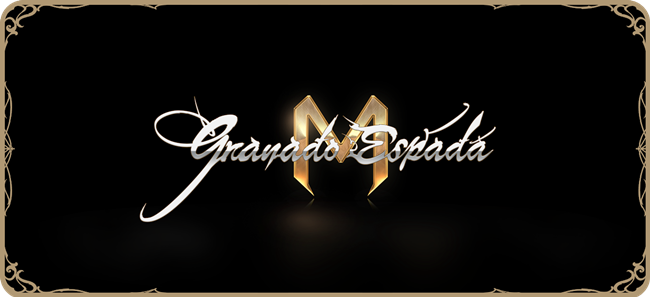 South Korean publisher, Hanbitsoft has recently announced the official title for the mobile adaptation of the classic PC MMORPG, Granado Espada.
If you're not familiar with the title, Granado Espada was originally developed by IMC Games under Kim Hak-Kyu, the same person who popularized Ragnarok Online to the rest of the world. Online other MMO titles that focus on one character, Granado Espada will let you create 3 characters. It was the first multi-character controlled (MCC) game ever. Additionally, it was set in 17th century Europe which was beautifully represented with outstanding graphics ahead of its time when it first launched for PC. With all these factors combined, the game won multiple awards and recognitions in the gaming industry.
The mobile version will be officially titled Granado Espada M. The logo that will be used for the game was also revealed, sporting the original font now with a large M behind, of course representing that the game is now for mobile.
Granado Espada M is said to inherit the original PC version's gameplay and aesthetics. The developer of the game Hanbitsoft, has a lot of experience in creating MMORPGs, with its core parent company, T3 Entertainment. Other titles under their belt include Hellgate, Aika Online, and Club Audition.
An official statement from a Hanbitsoft representative stated that they are working hard to transfer the original PC game's aesthetics and gameplay and optimize it for mobile, as well as their devotion to meet user expectations when the game launches. With that said, there's no official release date for Granado Espada M yet since it's still currently in development but there's definitely a high chance the game will launch for South Korea first since its Hanbitsoft who will be publishing it. More updates coming soon, so don't forget to follow Enduins for more gaming news and info.