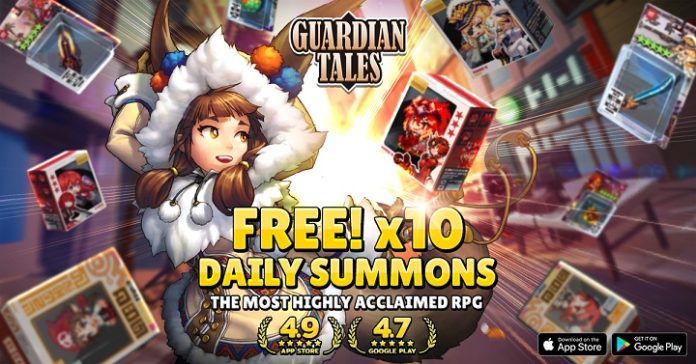 After the success of their Global Launch, Guardian Tales received a huge amount of praise and feedback! Guardians are sold to its challenging yet addicting puzzles and its entertaining storyline!
And to make things more interesting, they have released a Summoning Event where players can summon for FREE 10 times every day! The event starts on 26 August and ends on Sunday 30 August, players can choose any Summon type they desire for free summoning, be it a Pick-Up banner or Normal Summon for Heroes and Weapons!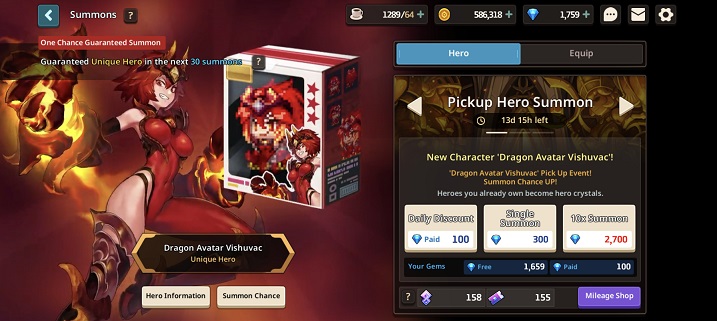 Guardian Tales is an Adventure RPG game filled with exciting puzzles and hidden paths in each unique world! With hundreds of weapons and tons of heroes to collect, you can play with other Guardians in Raid or fight against each other in the Arena and Colosseum.
Guardian Tales has also released a story event: Once Upon a Time in Burywood where players will collect event points from the story stages and rifts and exchange them for rewards. Along with that, they also released a new character, Dragon Avatar Vishuvac, along with her exclusive weapon, Volcanic Horn! She can be obtained in Hero summons until 8 September!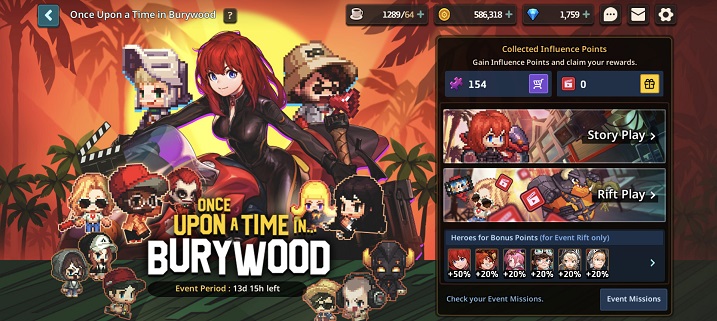 Additionally, Guardian Tales is also holding a community event – Rachel's Treasure Hunt and will last until September 10. Find the treasure by voting your desired coordinates on the map and the most popular vote will be dug up! 5 random players will also get a bonus reward, how lucky!

Guardian Tales is available now for both Android and iOS! Download the game now by following THIS LINK! Visit their official social media page for more information! What are you waiting for? Jump into the game now and help us save the kingdom of Canterbury!