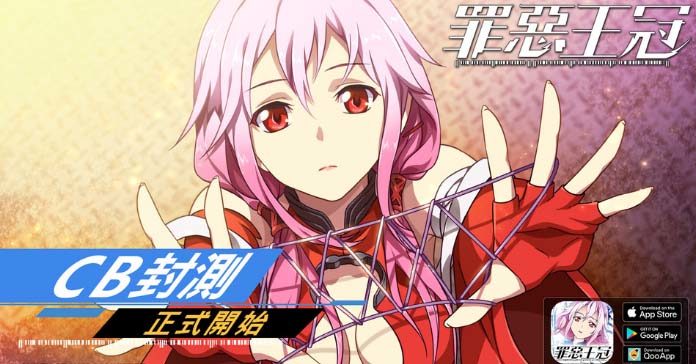 The hit anime "Guilty Crown" has ended years ago, but it still continues to have a healthy number of fans who got hooked because of its engaging storyline and quality animation. And they will be more than pleased after it was recently announced that a mobile game based the anime will soon be launched – Guilty Crown Mobile.
Guilty Crown Mobile is a mobile action RPG game licensed by Japan Aniplex and is published by DeNA Corp. Guilty Crown Mobile boasts that it stayed loyal to its anime source, whether it is in the development of the plot, the character, and the weapon extracted from the empty genome.
The story is set in Japan in the year 2029. The world is in chaos because of the outbreak of an apocalyptic virus. Japan, which has now descended to anarchy, is assisted and ruled by the super international organization GHQ. Fast forward to 2039, the protagonist, Shu Ouma (Sakura Fuji in the Chinese version) has crossed paths with a member of the organization Funeral Parlor, Inori Yuzuhira (Yu Qi in the Chinese version), thus triggering a chain of events that pushes the protagonist in the world of Guilty Crown, and acquiring the "Power of The King" that lets him extract weapons from those close to him.


Aniplex has officially licensed the mobile game. They have assured players that the original story of Guilty Crown is faithfully restored, and all the characters from the anime will be included in the mobile game spinoff. Players can freely control the famous characters including Shu, Inori, Ayase, Mana, Tsugumi, and many more. They can also create a team comprised of Funeral Parlor operatives and join forces to free Japan from the grasp of GHQ.
Even your favorite soundtracks are included in the game with the addition of new compositions from the one and only Sawano Hiroyuki, one of if not the most famous Japanese composer for anime. Guilty Crown is fully rendered in 3D made with the latest version of the Unity Engine, boasting a mix of anime visuals and high-quality animation.

Players can unleash devastating flashy moves and connect skills to perform combos. Additionally, the various unique moves of the characters from the anime are also faithfully recreated in the game. Game modes will feature a PVP mode, a one on one brawl, multiplayer PVP, and even a mini 4 vs 4 MOBA mode. All modes are in real-time. No AI opponents or bots.

Guilty Crown Mobile has a pre-registration event ongoing right now. The game will only support Chinese language for now and will be released in selected countries including Taiwan, Macao, and Hong Kong. The CBT will last until April 29 12:00 (GMT+8). There is no news if it will get an English version anytime soon. You can visit the official Facebook page or their official website for more info and announcements. Don't forget to follow Enduins for more gaming news and information!