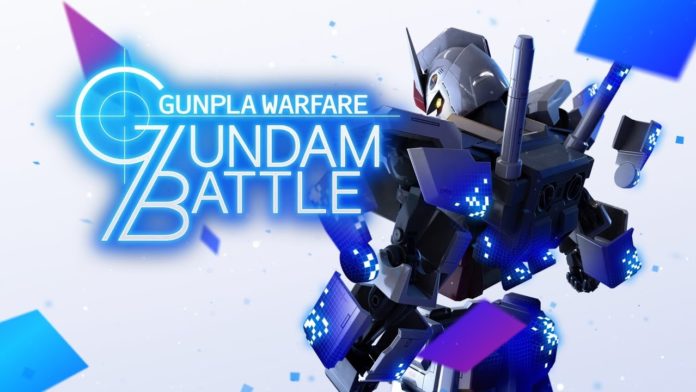 Gundam and Gunpla fans, get ready to have your itchy gaming hands satisfied! Gundam Battle Gunpla Warfare is out now for the global market! Originally slated to be released on August 21, Bandai Namco surprised fans of the mecha franchise by releasing it three weeks early! Collect your favorite unit, test your Gunpla building skills, and battle it out in an all-out mecha brawl in Bandai's first-ever official Gundam game for the global market.
Gundam Battle Gunpla Warfare (also known as Gundam Breaker Mobile in Japan) is a mobile RPG based on the popular mecha anime series Gundam and the Gundam plastic model line or Gunpla for short. Players will assume the role of the protagonist who has recently gotten into playing Gundam Battle, a simulated virtual game where participants use Gunpla to do battle. You'll be teaming up with your friends to save the Gunpla Club at your school!
The game is all-3D with an engaging storyline. You can build your custom Gunpla using parts based on real-life Gunpla kits and take it into battle against other Gunpla builders in the Gunpla Battle Tournament! There's a lot of Gundam anime units present in the game, including the original UC timeline series Mobile Suit Gundam, Zeta, Double Zeta, Char's Counterattack, UC 0096, Gundam G, Double OO, Iron-Blooded Orphans, Seed/Seed Destiny, Wing, X, and many many more – it's just like Gunpla's tagline "Gunpla is freedom!" You can mix and match various Gunpla parts to create your ultimate battle mech.
Game features:
Collect, mix, and match parts from over 25+ Gundam anime series to create your ultimate Gunpla. Personalize your Gunpla with a unique paint job.
Gather resources to upgrade parts by completing missions.
Simple and intuitive mobile suit weapon-based combat. Create unique mecha combos with Melee and Long-Range attacks.
Choose your Gunpla job license type: In-Fighter, Defender, or Supporter and much more! Win tournaments and save the High School Gunpla club from shutting down!
Featuring EXCLUSIVE original characters and mobile suit Gunpla models. Create a squad to battle enemies in a wide variety of missions!
Finish mecha enemies with powerful EX Skills to win battles.
Relive iconic moments from the mobile suit anime series.
Limit burst to reduce cooldowns and reload faster EX skills.
Gundam Battle Gunpla Warfare is available to download now for both Android and iOS devices. Just a fair warning, the game data is pretty big so better free up some memory space on your phone! Do you have what it takes to build the ultimate Gunpla and battle your way to the top? Download the game now!