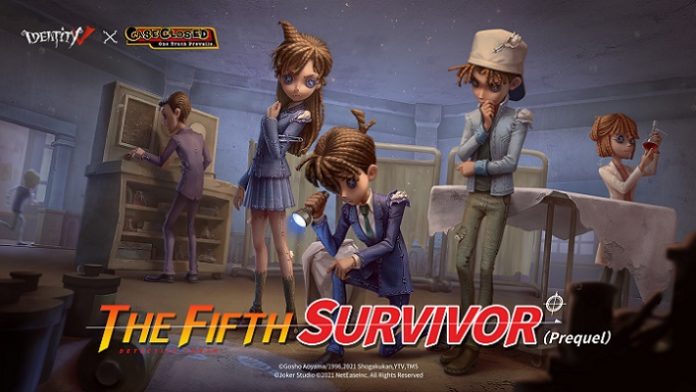 Leave no stone unturned and no effort spared for the one and only truth. The impeccable detective show is about to begin! NetEase's 1V4 asymmetrical competitive mobile game Identity V announced its crossover with Case Closed(Detective Conan COAIV 2020. One year later, on the third anniversary of Identity V's international version launching, it is officially announced that Identity V and Case Closed (Detective Conan)crossover will also be available for the international version in the late autumn of 2021.
New PV Announced. The Quest for the Mysterious Manor Staged Again!
The new PV for the Identity V and Case Closed(Detective Conan)crossover was announced at the third Anniversary Ceremony. A sudden gunshot broke the tranquilness of an ancient and dark manor. The detective looked for a trace, and at a flash of inspiration, he opened the door that had been locked in dust for so long. Edogawa Conan, Mouri Kogoro, Mouriran, Hattori Heiji, Miyano Shiho. These familiar characters now take center stage.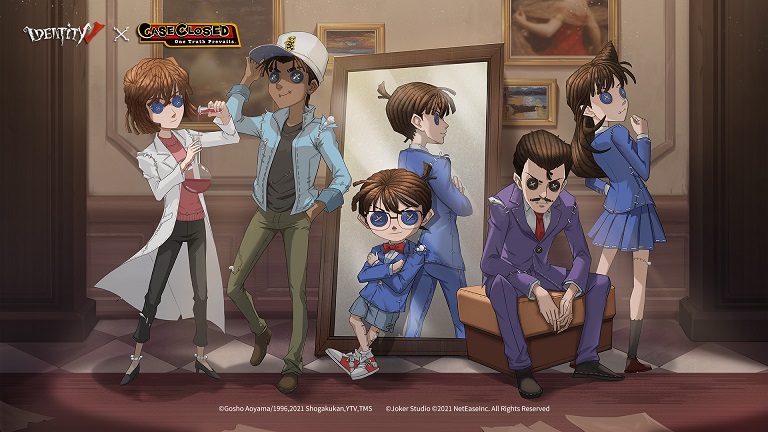 Intense chasing and reasoning. Who is the real murderer?
The popular anime television series Case Closed(Detective Conan) is adapted from Gosho Aoyama's manga under the same name. The series has been on for 25 years since its premiere on January 8, 1996, known as a famous evergreen show in animation history. Case Closed(Detective Conan) is about the story of Shinichi Kudo, a high school student detective who witnessed one evil transaction and therefore was poisoned by the black organization. His body shrank afterward to the size of an elementary school student. He then disguised himself in the new identity to look for the antidote while investigating criminal cases. In the mysterious Oletus Manor, suspenseful events happened. Can detective Conan see through the truth this time?
Identity V is also a game full of suspense and tension. When facing mysteries and dilemmas, one needs to stay clear-headed to find the truth. The crossover shows the pursuit of justice and belief from both two works and the matching core of spirit will definitely make the crossover a shocking and impressive one! The crossover will be launched in late autumn, what features and content will be there for players? Let's stay tuned! For more information, visit their official website!