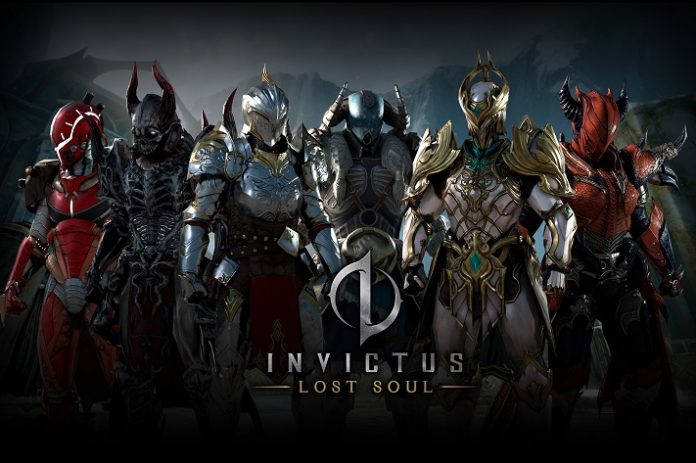 Seems like fighting games on mobile are making a comeback. Brawlhalla has recently launched, Kabam is preparing to launch Marvel Realm of Champions, and now Invictus: Lost Soul, a visually stunning arcade-style fighting game is coming soon to Android and iOS, promising some action-packed PVP and deep character customization.
Developed by True Axion Interactive, and published by Bushiroad, Invictus: Lost Soul is a card-controlled one on one PVP focused fighting game. The mechanics play similarly to the now-defunct Tekken Card Tournament (if you still remember that game), where you will use cards to perform various actions such as attacking, blocking enemy attacks, dodging, performing skills, and many more. With that being said, the game will have you focus heavily on building your own unique set of cards and creating a winning deck to defeat your would-be opponents, ergo knowing which cards to use at the opportune moments will be integral to winning. Every match is played one on one in real-time which gives you that adrenaline-pumping (or rage-inducing) state of wanting to come out victorious, but there are some PVE elements to the game as well.
Another element that Invictus will bring to the table is its customization system. There are various weapons to collect and master, each with a different fighting style. This includes weapon strength and weaknesses as well. You can also equip armors with different effects that can complement your preferred weapon and fighting style. Both weapons and armor can be enhanced and upgraded to further bolster your fighting strength. Don't forget, your opponents will have their own battle strategy and loadout so making multiple custom loadouts of your own is encouraged to be used for various situations.
There's also a clan system where you can join players and team up to push your clan up the rankings, join tournaments, and reap awesome rewards.
Invictus: Lost Souls is slated to soft launch sometime in August for Android and iOS in Australia, New Zealand, and the rest of Southeast Asia including Malaysia, Singapore, and the Philippines. If you're really itching to try the game out, you can download the Thailand version and test drive the game before it comes out in your country. You'll have to sideload or use a VPN to gain access tho. Visit their official website for more info!