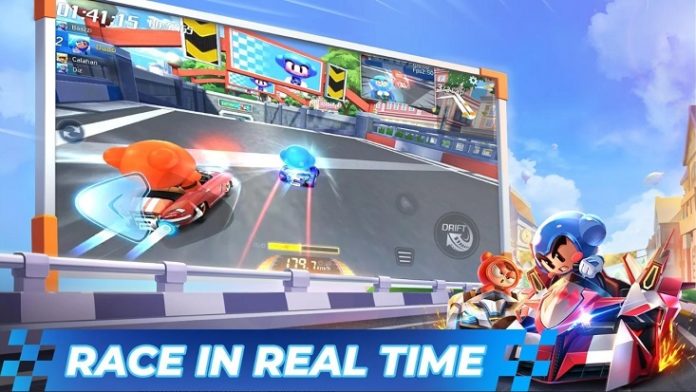 The highly popular Kart Rider franchise enjoyed by over 300 million players worldwide is back with a new addition through the mobile platform with KartRider Rush+!
Published by Nexon, the game will feature over 50 race tracks and tons of kart and character customization right off the bat ranging from decals, plates, avatar skins, pets, and many more. Earn prestige on the tracks with your own unique style! Collect and upgrade iconic characters and karts from the KartRider universe. Climb the leaderboard ranks and become the ultimate racing legend! Built for burst gameplay and quick matches, KartRider Rush+ will offer players that fit their lifestyle and game time. You can race with friends or just play it solo through a variety of gameplay modes including:
Story Mode – immerse yourself in the game! Discover each character's backstories and learn the various game modes through various showcasing.
Speed Race Mode – challenge other players and compete against each other! Use your awesome drifting skills to earn experience that can unlock more challenging tracks.
Arcade Mode – players can enjoy additional gameplay options within Arcade Mode, such as Item Race, Infini-Boost, and Lucci Runner.
Ranked Mode – become the greatest kart racer ever. Start your career from bronze until you become a "Living Legend"! Players can rank up tiers and earn rewards such as K-Coins to purchase a variety of items in the Shop.
Time Trial – best the clock to become the fastest racer in KartRider history!
Additionally, KartRider Rush+ will offer competitive multiplayer matches, all in real-time. Master the drifting controls optimized for the mobile, time your Nitro boosts to make for the perfect drift, and leave your opponents in the dust! You can also join forces with other players from around the world and complete quests together as a Club. Show off your latest kart through your own private customizable Home or cool off from a hard-earned match with fun, quick mini-games.
KartRider Rush+ is now available to download for both Android and iOS. The game will support multiple languages including English, Korean, Thai, and Traditional Chinese. Visit their official website for more information! Time to put on those racing gear, gamer, and prove to the world that you are the best racer on the tracks!