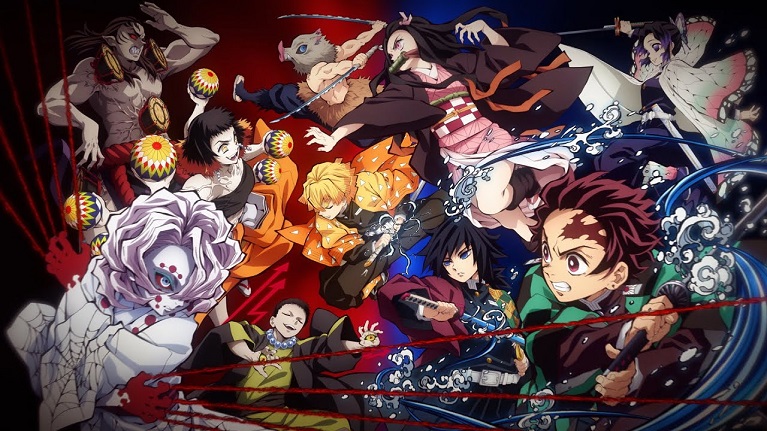 Arguably one of the most popular anime that came out in recent times, Kimetsu No Yaiba, or better known as demon slayer in the west, is getting not one but two video game adaptations according to Weekly Shonen Jump and Japanese video game magazine, V Jump.
Officially titled as Kimetsu no Yaiba: Keppu Kengeki Royale, the mobile adaptation will be a survival action game with an asymmetrical view mixed with team-based battle-royale featuring all the characters from the series. Not much info has been revealed about the gameplay but it seems that the game will have two main modes: one is the solo campaign and the second one is the aforementioned battle-royale where two teams consisting of demons and demon slayers will duke it out and outdo one another just like in the manga/anime.
The second game will come out for the PlayStation 4 titled Kimetsu No Yaiba: Hinokami Kepputan. It will follow the series' main protagonist, Kamado Tanjiro, a humble coal merchant who became a demon slayer after his entire family was massacred by Muzan Kibutsuji. The game will focus on Tanjiro's quest to find a cure for her sister Nezuko who has been transformed into a demon by Muzan while closely following the events of the source anime/manga by Gotouge Koyoharu. 
Kimetsu No Yaiba: Keppu Kengeki Royale is slated to release for both Android and iOS later this year while Hinokami Kepputan is slated for a 2021 release for the PS4 console. Both games will be released for Japan. The official website is already unveiled so you can check that out for more info.
Demon Slayer has become a fan favorite anime around the world so it's no wonder it got adapted for video games. And with 2 awards already in the bag after just one season (Best TV Anime of 2019 by Newtype Anime, and Anime of the year by Crunchyroll), the series will just become more and more popular moving forward. See you at the Demon Slaying Corps!