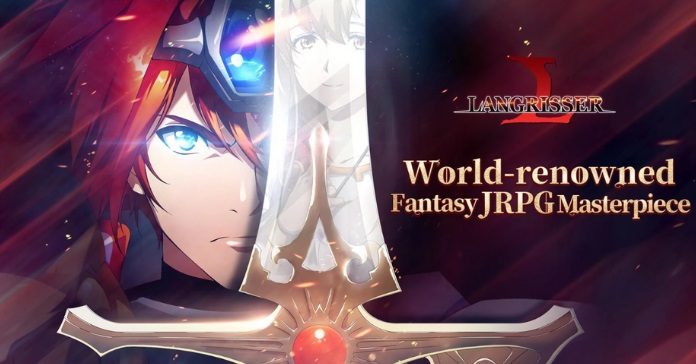 The world-renowned Japanese SRPG classic masterpiece Langrisser has finally started its CBT period for Southeast Asia! You can now experience epic turn-based battles, master tactical combat, learn the unique evolution paths for heroes, test out your skills in real-time PvP, and get entertained by an all-star voiceover cast never before seen in the franchise!
Published by China-based game developer Zlongame, it is the latest addition to the long-running Langrisser franchise. The game is almost similar to Nintendo's Fire Emblem Heroes and Final Fantasy Tactics, but Langrisser Mobile will retain the original class suppression and terrain effects from the previous titles. In addition, there is a class tree for each hero which you can freely customize for battle.
The game will feature a full single player campaign with over 300 classic levels, huge maps to do battle, and in-depth character evolution. Your heroes can evolve into a multitude of different units, each specializing in different combat styles.
Game features:
Engage in exciting turn-based battles where you must counter your enemy's units with the class priority system and use terrain bonuses to your advantage, all the while adjusting your strategy to achieve victory.
Each hero has their own unique upgrade tree. Change your heroes' classes according to the situation and formulate the perfect strategy.
Authentic, gorgeous artwork and animations that capture the distinct personality of each character and draw you into Langrisser's captivating storyline.
Slay epic bosses with your friends in huge real-time turn-based tactical battles.
Join a guild with players around the world and work together to capture enemy strongholds!
Voiceover superstar Ryotaro Okiayu returns to the series, along with over 30 anime and gaming legends such as Yui Hori, Mamiko Noto, Saori Hayami, and many more providing the first fully-voiced experience in Langrisser's history.
The original composer for Langrisser, Noriyuki Iwadare returns to work his musical magic, stirring the hearts of players once more in Langrisser Mobile.
Travel through time to perfectly recreated battles from five generations of Langrisser games with more than 300 classic scenarios for you to challenge.
Everyone's favorite characters from the original series have returned. Elwin, Leon, Cherie, Bernhardt, Ledin, Dieharte, and many more!
Langrisser SEA is currently in Closed Beta testing period, so click this link to download the game. Android users can also pre-register in the Google Play Store to get notified immediately when the game launches, and iOS users can follow this link to pre-order the game as well.