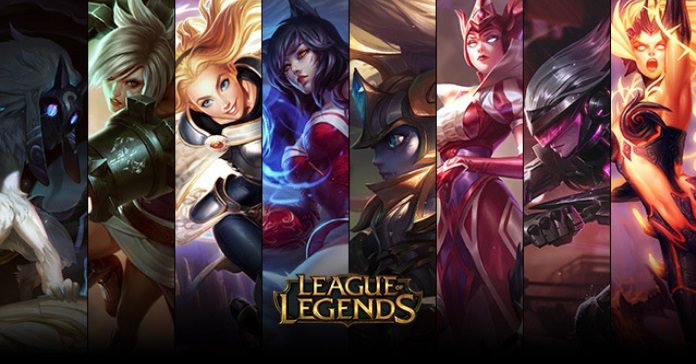 In the middle of the ongoing trade war between the United States and China, there seems to be a small source of encouragement for peace between the two countries, at least when it comes to the gaming industry. That's because there's a new report that says China's Tencent Holdings Ltd. and its American unit Riot Games may finally be developing a mobile version of League of Legends!
According to an exclusive report by Reuters, three sources came forward claiming that a mobile version of LoL is indeed being worked on by the two. If true, this is indeed great news for fans of the franchise, who have been waiting for a mobile version for years.
For those of you who don't know, League of Legends remains the most popular desktop-based game in the world when ranked by unique users per month. It was released 10 years ago by Riot Games and due to its massive popularity, Tencent bought a stake in Riot back in 2011. And in 2015, Tencent made a move to fully own Riot Games.  
Despite their shared interests, the two haven't seen eye-to-eye when it comes to the mobile version of LoL. Riot rejected a proposal by Tencent for a mobile version years ago, prompting Tencent to release its own mobile game called "Honour of Kings" in China. With a similar gameplay as the desktop-based LoL, Honour of Kings went on to become the world's highest grossing multiplayer online battle arena title.
Tencent then went on to release Arena of Valor, the overseas version of Honour of Kings. Unfortunately, Arena of Valor wasn't as successful as it's Chinese counterpart.
The Reuters report said that the sources didn't reveal any detail about the gameplay of the mobile version of LoL. They did say, however, that it is still unlikely to launch within the year.
Both Tencent and Riot Games, expectedly, declined to comment on the matter.
With the current crop of mobile games, can League of Legends on mobile recapture its magic on the PC? Are you one of those waiting for the mobile version of LoL? What features do you want to see? Let us know in the comments and stay tuned to this space as we will be updating this as soon as more information is available.