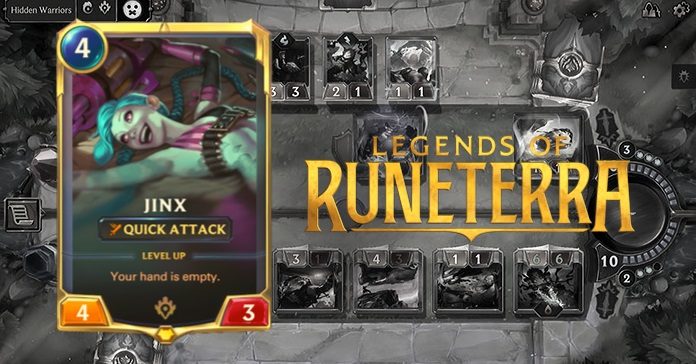 Riot is pulling out all the stops for League of Legends' 10 year anniversary with yet another brand new game, called Legends of Runeterra, a strategy card game based on the world of League of Legends.
In Legends of Runeterra, skill, creativity, and cleverness determine your success. Choose your champions and combine cards from different regions found in the world of League of Legends, each with their own style and strategic value. Your favorite champions from League of Legends and brand new characters from the world of Runeterra will make their glorious debut in card form.
---
Read: League Of Legends: Wild Rift (LOL Mobile) Google Playstore Pre-Registration Is Now Up!
---
Gameplay:
In LOR you will need to choose from 24 champion cards to include in your deck, each with a unique mechanic inspired by their original League of Legends abilities. Champions enter the battle as powerful cards, and if you play smart, they level up to become even more epic and gain new abilities to crush your enemies.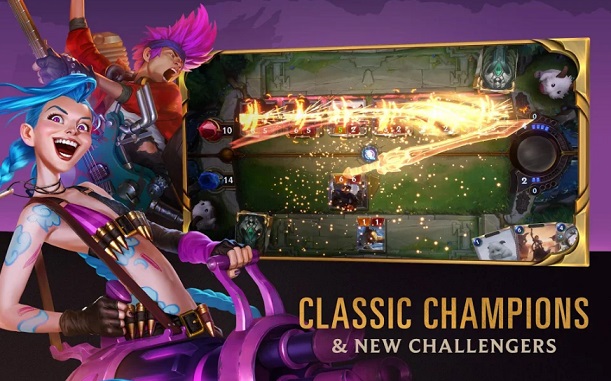 Champions are key cards to build your deck around but to take down the enemy Nexus, you're going to need a team. Pick allies that support your champ's strategy to level up fast and take control of the board. Don't worry, you have tons of supporting cards to choose from. Every character and card in the game comes from a region of Runeterra.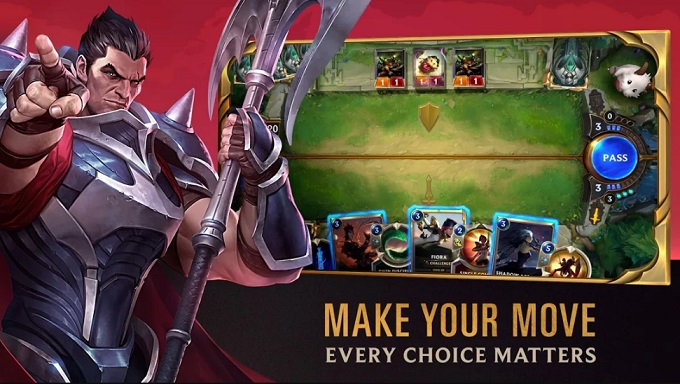 At launch, you have access to cards from six major regions: Demacia, Noxus, Freljord, Piltover & Zaun, Ionia, and the Shadow Isles. Each region has a distinct playstyle and strategic advantage, but things get even more interesting when you combine cards from two different regions.
Game Features:
Earn cards for free as you play or buy exactly what you want in the store. You're in control of your collection, and you'll never pay for random packs of cards.
Combine, adapt, and experiment with frequent new releases in an always-evolving meta.
Dynamic, alternating gameplay means you can always react and counter but so can your opponent.
Battle friends for bragging rights, challenge foes in Ranked play, or embark on an Expedition and draft a deck as you go.
Explore the epic regions of Runeterra to reveal hidden connections between the denizens, dangers, and creatures that live there.
Test your skills by taking your strategy into Ranked, and see where you stand among the best players in Runeterra.
Choose which region you explore first and unlock the cards that call to you, changing regions as often as you like. As you advance, you'll collect new allies, spells, and champions. More than enough for multiple decks.
When Will LoR Release?
Legends of Runeterra will be free to play and will have cross-platform support for mobile and PC. Android users can pre-register now on the Google Playstore. The full launch, including mobile, will be sometime in 2020—as soon as they have landed on an exact date for Southeast Asia, Taiwan, Hong Kong, and Macau, we'll let you know.
The paths to victory are many. It will be up to you to find out how to become legendary! Don't forget to follow Enduins for more gaming news and information!