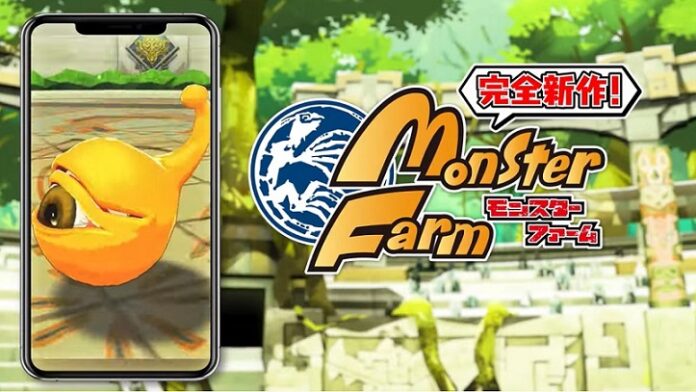 The beloved classic is making a comeback! The monster breeding game you grew up with has been reimagined as a brand-new smartphone game, "LINE: Monster Rancher." Create your own monster and rise to the top of the breeder rankings!
In 1997, the first installment of the "Monster Rancher" franchise was released. It is a famous simulation game that has drawn a large number of users due to its unique playback mechanism, which allows users to construct monsters by loading music CDs, as well as the excitement of growing and battling them.
The game will be resurrected as a brand-new "Monster Rancher" game with a brand-new monster "replication system." Nothing much has been revealed about this new mechanic but we can expect to learn more about them once the game gives us updates.
Players take on the role of a new breeder for IMa, the same organization in "Monster Rancher 2," and create their own unique monsters with the help of their assistant trainers in order to become the Number one monster breeder!
Game Features
The Monster Breeding of the Past Returns – Train and strengthen various unique monsters as a new breeder, then aim for victory in tournaments. Pamper your monsters too much and they may fall behind in training—but push them too hard and they may run away! As a breeder, enjoy breeding monsters in your own way while understanding their aptitude and condition.
Your Favorite Monsters Reborn in the Latest Graphics – Train and battle monsters from Monster Rancher and "Monster Rancher 2," reborn in the latest graphics. New monsters unique to "LINE: Monster Rancher" will also appear.
Unique New Features – Various new features have been added, such as the ability to send the monsters you breed on expeditions to various locations, as well as form teams of multiple monsters to compete in ranked breeder battles.
New Monster Generation Methods – Create monsters in a new generation method unique to LINE. More details will be announced at a later date.
"LINE: Monster Rancher" is set to be released for Android and iOS this year in Japan. There is currently no word of a global version just yet but since "Monster Rancher" is such a popular franchise and it's under LINE Games, we might get one in the near future, so cross fingers for now!