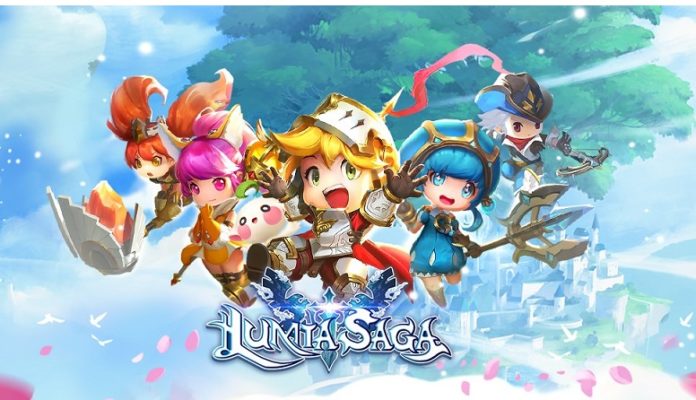 The brand new 3D MMORPG with the one of the cutest art-style ever is finally in Open Beta! Get ready for an outbreak of cuteness with Lumia Saga! Create your munchkin hero and embark on an epic free-exploring, open-world journey together with your friends!
Lumia Saga is a brand new 3D mobile MMORPG published by Century Game. Unlike the current trends of MMO these days of realistic visuals, Lumia Saga went the opposite direction and made the characters look like cute little munchkins! But don't let that fool you, as these little guys are badasses! Multiple classes are available including the Knight, Swordsman, Guardian, Adjudicator, Mage, Warlock, Oracle, and Scholar. Each has their own set of skills, power, and role in a party which is a vital part of the game because Lumia Saga focuses more on team gameplay and making friends.
The game offers a lot of unique features like befriending NPCs, a crafting system that can shape your equipment as you see fit, dual-class option where you can switch your job class depending on what you need, and of course, multiple PvP and PvE challenges.
Game features:
Multiple Classes with powerful abilities with eight kinds of ultimate classes, each with different attributes. Switch between classes based on the needs of your team.
Adventure awaits your expedition team inside in instances and raids! Explore the turbulent, and lush world of Lumia. Challenge the instance dungeons and World Boss with your friends and teammates.
Strategical PvP & Massive Battles awaits you. Prove your skills in the real-time PVP and take advantage of the precise hit feedback & gameplay. Become the star of your team in battle.
Turn stones into gold! Assemble attributes and shape your items at will!
An adventure meant for a group of people! Make various friends! Even NPCs can be your friends as well! The increase in positive feelings between you and your buddies may bring about unexpected surprises!
Lumia Saga is now available in Malaysia, Thailand, Indonesia, Singapore, and the Philippines. Android and iOS users can download the game now. You can visit their official website for more information! Don't forget to follow Enduins for more gaming news and info!