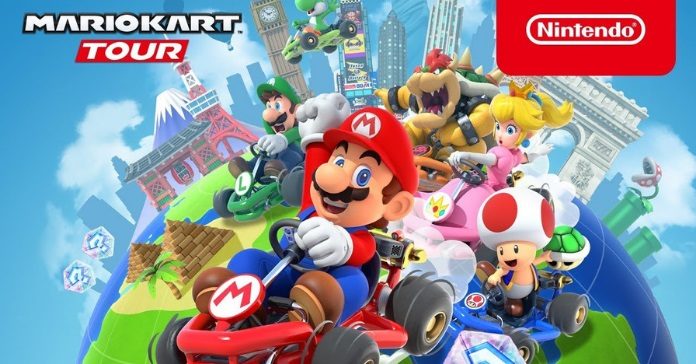 It's time to ruin some friendships! After a long period of silence, Nintendo finally announces the official launch date of Mario Kart Your, the official mobile adaptation of the racing game that ruined more friendships than UNO and Monopoly combined! Time to practice avoiding those banana peels and turtle shells!
Mario Kart Tour, published by Nintendo, is a faithful mobile adaptation of the Mario Kart racing games first seen in consoles featuring your beloved Nintendo characters including Mario, Donkey Kong, Bowser, Link, and many more. The game is played vertically so with just one finger, you can steer, drift, and sling devastating items at your opponents to gain victory in various classic racing tracks with the addition of new ones inspired by real-life courses around the world. 
Mario Kart Tour will introduce a new feature called frenzy mode where you will gain unlimited access to powerful items that can either give you power-ups or useful traps that you can throw at your opponents to slow them down. Be sure to take advantage of the frenzy mode as it only lasts for a short time. Additionally, multiple challenges like versus Mega Bowser and Goomba Takedown will test your driving skills and strategic approach to a race.
Players can also collect a ton of items in-game. Badges, trophies, drivers, and karts are just a few samples of the things you can collect. You can even proudly display them next to your IGN like a sort of achievement title. And speaking of achievements, a global ranking system is included in the game. Combine and experiment with different drivers, karts, and gliders to suit your style and increase your high score to rise to the top!
Mario Kart Tour is set to launch on September 25, 2019. You can pre-register now in the Google Playstore and iOS App Store. You'll need to create a Nintendo Account in order to play the game. Don't worry, it's easy to sign up and the game will most probably give you a quick link to create one. Excited? Let us know your thoughts about the game! Follow Enduins for more gaming news and info!