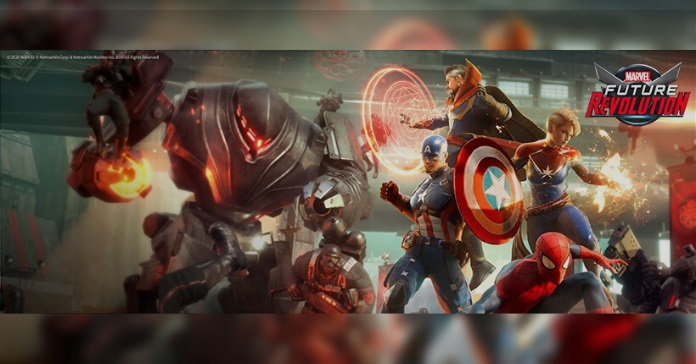 This is one of those holy crap moments for any Marvel fan who also loves gaming. Revealed during PAX East 2020, Marvel Future Revolution is the latest collaboration between Marvel Games and South Korean gaming powerhouse, Netmarble.
Marvel Future Revolution is an open-world MMORPG for mobile. The official title of the game implies that it's the successor or sequel to Netmarble's, Marvel Future Fight, another mobile RPG based in the Marvel universe. Nothing in-depth has yet to be revealed about the game, but if we would wager a guess, it's something to do with reversing the events that lead to the world's destruction, fighting off an invading force, and for good measure, saving the whole Marvel Multiverse.
An official trailer has also been revealed which according to the video presentation, is all in-game footage. If this is true, then this game would be on a whole new level in terms of graphics, design, and gameplay for a mobile release. Check out the trailer below to see for yourself.

Some playable characters and enemies in the game have already been confirmed including Captain America, Spiderman, Doctor Strange, and Captain Marvel. While on the villain side, there's Red Skull, Baron Mordo, Yellowjacket, Green Goblin, Red Goblin, and MODOK. Additionally, it would seem that their multiverse counterparts will play a big role in the game as well, again guessing by the trailer. We can't confirm yet if these are more playable characters or just a way to show off customization options. 
Either way, the multiverse is going to be a major obvious plot for Marvel Future Revolution judging just by how the trailer loves to show it off. We would be highly concerned if you still didn't catch that. Obvious game plot is obvious.
Marvel Future Revolution has no set date for its launch just yet, but the official website is already live. More info will be revealed soon, so, for now, follow Enduins so you won't miss any new updates about the game.