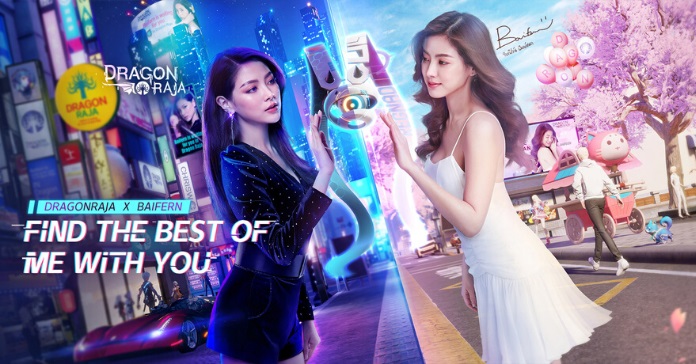 Dragon Raja by Archosaur has launched a few months ago for the global audience, and the triple-A mobile MMORPG has been killing it ever since with positive feedback from players backing it up. With over 2,700,000+ pre-registrations and counting, SEA players are eagerly anticipating the game to finally launch in their region. Only one question now lingers: when will it officially launch? We're glad to share with you that the SEA version is just right around the corner!
First helmed by Tencent Games, Dragon Raja is a next-generation open world mobile MMORPG set in a cyber punk-ish alternate future of our world where ancient myths, magic, and advanced technology collide. If you love futuristic movies with a theme of cybernetics, Dragon Raja will remind you of a lot of Ghost in The Shell and CyberPunk 2077.
The wretched Dragon Lord was sealed away by powerful warriors called hybrids after a massive conflict. Peace has set across the land but a catastrophic events have triggered in the near future and the revival of the Dragon Lord is becoming inevitable. Now, the Hybrids are gathering to prepare for the coming battle, one where the fate of the world hangs in the balance.
Dragon Raja is made with Unreal Engine 4 and will offer you a gigantic, immersive world through the use of cutting-edge technology and stunning graphics. You can create one-of-a-kind characters to play, explore, and fight alongside your friends from all over the world. It's full of vivid details, a weather system, day and night cycle, and a huge open world that you can explore freely. Additionally, the game also uses a simulated physical collision system and optical motion capture technology to deliver a "smart" in-game environment that maximizes your gaming experiences. That's some PC level developing right there, something we don't see much in mobile games.
Real-time combat and gameplay deliver an electrifying PvP system. You can test your skills in duels, battlegrounds that hold hundreds of other players, or fight for honor and glory through guild matches. Besides that, the game's PvE system is equally exciting featuring a multitude of unique bosses and riddle-solving making each PvE instance run a fresh experience and not just the usual "finish this quest and move on to the next" scenario.
Other game features:
Many landmark locations around the world have been recreated in Dragon Raja that global players are sure to recognize. From Tokyo to Siberia, every scenic location has been seamlessly integrated into the game's open storyline. NPCs will also give separate quests or engage in different dialogue based on player choices, giving them the power to change the very world.
Dragon Raja features a comprehensive character customization system. Players will also be able to define their character's personality through their responses to unforeseen events. In Dragon Raja, players are able to create unique characters and dress them however they choose. Casual, retro, street, and futuristic are just a few of the styles players can choose from when styling their characters with additional styles to come!
Player-to-player interactive gameplay is at the heart of the Dragon Raja experience. There are challenges that require team play as well as multiplayer quests that can only be completed with teamwork. In order to facilitate with in-game communications, Dragon Raja features a smooth real-time voice chat system, one-click multiple language translation functions, an interactive in-game social sharing platform as well as standard text chat. Players are able to join up with friends from all over the world!
Dragon Raja offers dozens of gameplay modes as well as a unique career system. Whether they would like to be a Michelin-starred chef, an entertainment superstar, or a racing champion every player in Dragon Raja is in control of their own destiny.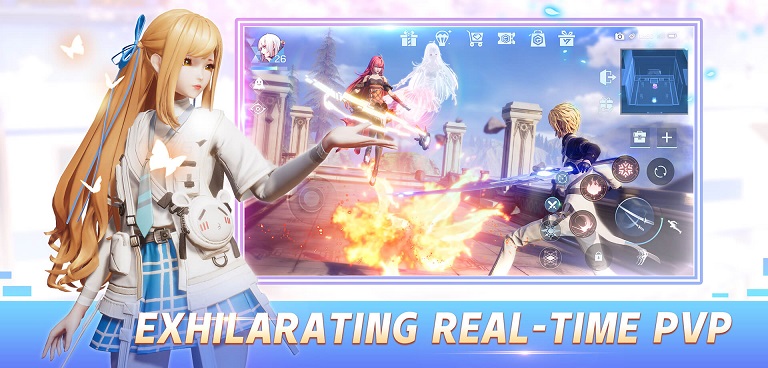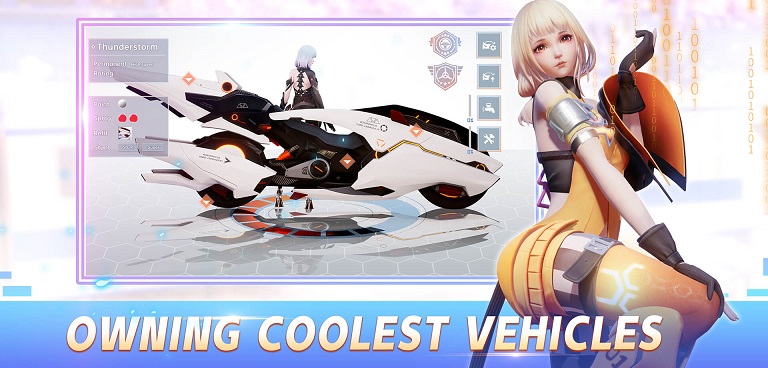 Dragon Raja SEA is set to officially launch on May 27. That's just a few days away, gamers! Just in time since the majority of us are still on lockdown! Dragon Raja is a unique gem. We don't see a lot of mobile MMO set in a cyberpunk future, so this game is definitely worth a try.