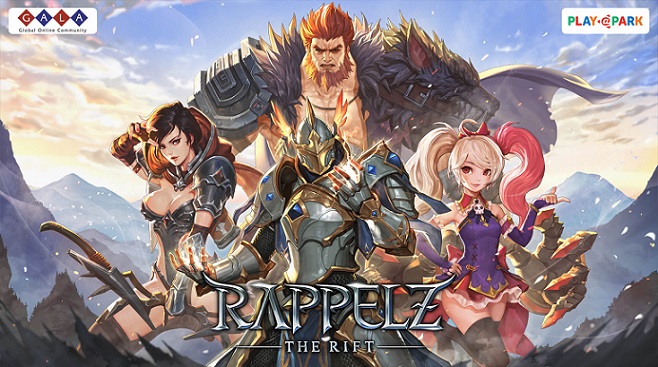 We're closing in fast on the final quarter of 2019, and the comeback trend among classic PC games is still very much alive! This time, its popular PC MMORPG Rappelz which is getting a mobile version as Rappelz: The Rift!
Rappelz: The Rift is a mobile MMORPG published by Playpark. The main theme is dark fantasy, the same as that of the original Rappelz,. Which became famous in NA and SEA region back on the day for its wide roster of monsters, skill combinations, a guild owned dungeon, and an in-depth pet system. The story revolves around three races: the Deva who represents light, Gaia who represents the humans with affinity for nature, and the Asura who represents darkness. The three races coexisted until a dark force known only as the Witch plunged the world into chaos. Only with the combined strength of the Deva, Asura, and Gaia races did they put a stop to the impending doom. Time passed and the races lived in peaceful coexistence, but rumors are spreading of the Witch's return. It's up to you, the player, to assume the role of a hero and save the world of Rappelz once again.
Just like the original Rappelz, the mobile version will have four classes: the Warrior who excels in defense, Assassin who has high agility, Priest who has support skills, and Dark Magician who has high damage output. What sets Rappelz from any other MMO is the in-depth pet system. Pets are your loyal companions throughout your time in Rappelz. They can aid players in battle and level up alongside them. Rappelz mobile will also feature, high-quality graphics even on low-end devices, limitless character customization options, various PvE / PvP modes, and unlimited content to explore after completing the Story Quests.
Rappelz: The Rift has started its CBT for Android devices, and it will run from August 12 until August 26 this year. The test period will only allow players to use the Gaia class, but there is no gender lock, so you'll be able to change your character to male or female.
The game's installer will be available in APK form ONLY and is available to download through this link. The CBT also has emulator support. Instructions to install it in Nox and Bluestacks can be found on their official Facebook page, Rappelz: The Rift SEA. Playpark will also publish the original Rappelz for PC and is already scheduled for its own Closed Beta Testing period sometime in the future. Are you stoked to play Rappelz on mobile? Let us know what you think of the mobile adaptation, and don't forget to follow Enduins for more gaming news and information.