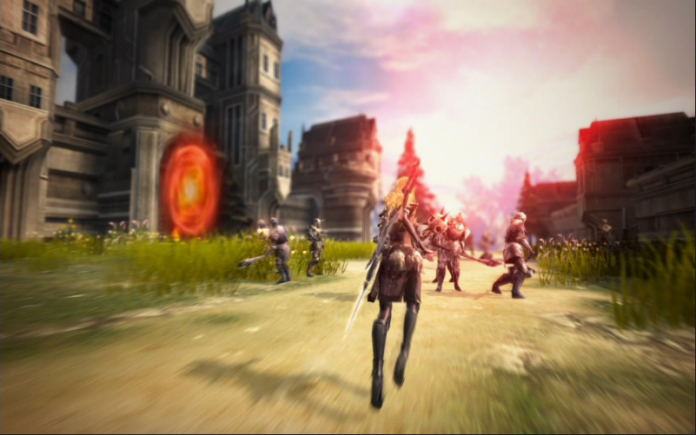 With the sheer number of mobile MMORPG games coming out, it can be hard to weed out the good from the great. Well, it's our job in Enduins to provide you with that info, and we recently discovered a new MMORPG gem that will keep you from putting down your phone! Guys, meet Talion, the upcoming mobile MMORPG from Gamevil!  
TALION features a whole-new open world environment with high-quality graphics and a 360-degree camera angle meant to give you a totally new gameplay experience. It has a multitude of game modes – 5v5 battle, capture the flag, a 20v20 conquest, and colossal 50v50 alliance boss raid. Aside from this, one of the highlight features of Talion is the almost endless character customization. You can pretty much create a character exactly the way you like it, with tons of options and choices! And your character can acquire multiple skills that could make it virtually unstoppable!
Developed and published by Gamevil, Talion is set to have its worldwide launch this September 12, 2018, and will be available for both iOS and Android devices. And for those who want to get first dibs, you can now pre-register to this awesome game – just click the link below:
Pre-registration: https://event.withhive.com/ci/talion/evt_pre/en?r=p24&utm_source=pr_sin&utm_medium=pre&utm_content=sea 
For more news and updates about Talion and other games, don't forget to follow the official Enduins pages below. You can also join our Enduins Gaming Collective group for exclusive and premium content straight from real gaming industry professionals! See you there!
Facebook Pages: Enduins Games & Enduins
Official Group: Enduins Gaming Collective