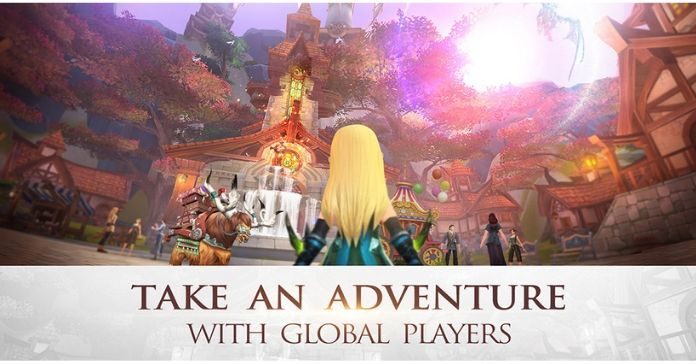 Get ready to embark on an epic adventure! Loong Entertainment, the publishers of Novoland and Tales of Swords, has recently started the pre-registration period for their upcoming 3D mobile MMORPG World of Kings which is set to launch later this month for both Android and iOS.
Set in the war-torn world of Ideon, the Black Dragon (the planet's greatest threat) looms large over the lands and its inhabitants. You'll take the role of an adventurer who must light the flame of hope to deliver the world from endless darkness. Take up arms against the powerful evil that threats to engulf Ideon, and become the hero everyone has been waiting for.
Players can choose among four different races: Human, Orc, High Elf, and Dwarf. Moving forward, you'll then choose from 9 basic classes including warrior, mage, and priest and then evolve into a higher class which consists of 27 different branches that include vampire, battle mage, and spell blade to name a few. The game boasts a huge open world which they claim will be seamless and will not have any "loading screens" between areas. There's also "life" skills to master like fishing, cooking, and archeology. Players will be glad to know that there will be an in-game auction system for selling and trading.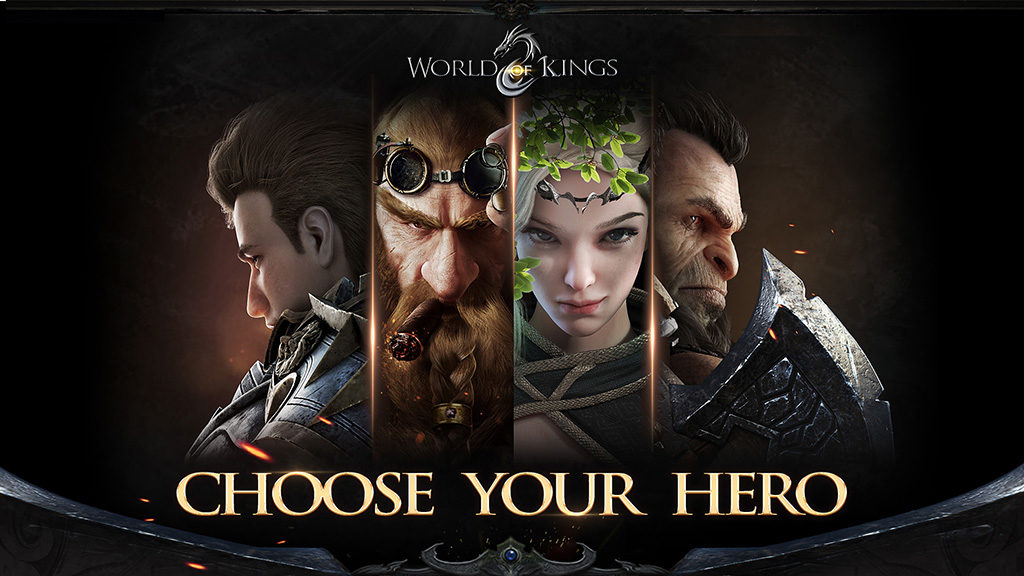 Game features:
Four different races each with their own background story, and 9 classes with 27 unique advanced specializations like tank, support, and DPS. More than 100 different mounts and pets to collect. Various fashion costumes and skins to make you stand out.
Dozens of raid instances and dungeons with multiple difficulty levels where you can obtain legendary gear. The raiding party size can be as small as five players or as large as a 25-man raid party.
Engage in real-time PVP with different modes like Capture the flags, cart racing, and resource hoarding. The game also offers an enormous 20 VS 20 randomly generated battleground maps for PVP and guild battles.
The game has a huge 26 square kilometer open world map just waiting for you to explore. Discover breathtaking places like the Tundra, the desert, the tropical jungle, and many more. Look out for hidden clues as well as that might help you find treasures!
Make friends and chat with players from all around the world. Join a guild or create one yourself to build your own stronghold.
Pre-registered players will receive one million crowns, a Hell War Horse, and 100 diamonds. Bonus gifts will also be given if the pre-registration hits certain milestones:
10,000 signups: 200,000 crowns, x20 training manuals, and x20 diamonds.
20,000 signups: 500,000 crowns, noble jewel bag, and x50 diamonds.
50,000 signups: 800,000 crowns, level 5 seal, and x80 diamonds
100,000 signups: 1 million crowns, x5 advanced magic crystals, and x100 diamonds.
A limited early access will start on May 27. Around 40+ lucky players will get the chance to test out the game and use a max level character right from the start. All player data will be wiped when the early access ends. Visit their official Facebook page to find out how to join.
World of Kings is set to launch on May 30 in selected countries and will gradually be released to more regions thereafter. Visit their official website to sign up using your email address and mobile number, or visit their Google Play Store page if you're using Android and the App Store if you're on iOS.