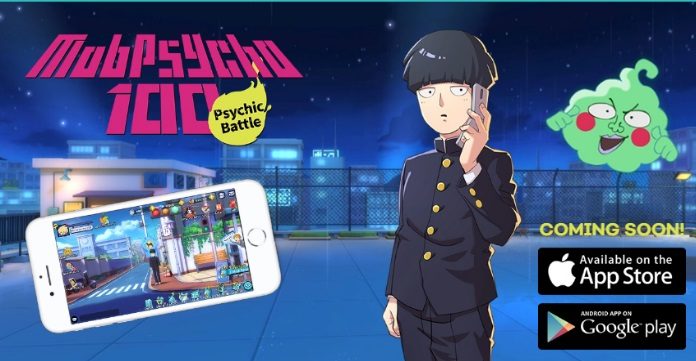 Mob Psycho 100 is the latest anime/manga series that will be getting its own brand new mobile game. Announced by Crunchyroll, Mob Psycho 100: Psychic Battle is an RPG game is based on another popular series by One Punch Man creator ONE.
If you're not familiar with the anime/manga, Mob Psycho 100 tells the story of a high school boy called Shigeo Kageyama who has psychic powers often referred to as an Esper. He suppresses his powers most of the time, believing he doesn't need it in his daily life. But when there's an instance of distress, he can unleash his powers at will. When he is overcome by his emotions, his psychic level slowly rises with it. And when he reaches an emotional level of 100, he can unleash the full potential of his powers and wreck the poor soul he's up against.
Mob Psycho 100: Psychic Battle will be a turn-based RPG that will feature all the familiar and iconic characters from the series. The original voice actors from the anime will reprise their respective roles to give their characters authenticity, and the setting of the game will follow the first season of the series.
The game features haven't been fully revealed yet but the official website does tell us some vital information. It will be fully rendered in 3D, and combat will be comprised of assembling your own team and battling bizarre spirits that threaten your town. There will also be a ton of game modes to keep you entertained like the Academy Challenge, Psy Tower, Evil Challenge, and many more.
Mob Psycho 100: Psychic Battle will be available for Android and iOS devices globally with an expected launch period around the third or fourth quarter of this year. You can pre-register now on their official website. Are you a fan of ONE's work? Let us know if you're gonna try this game out, and don't forget to follow Enduins for more gaming news and info.