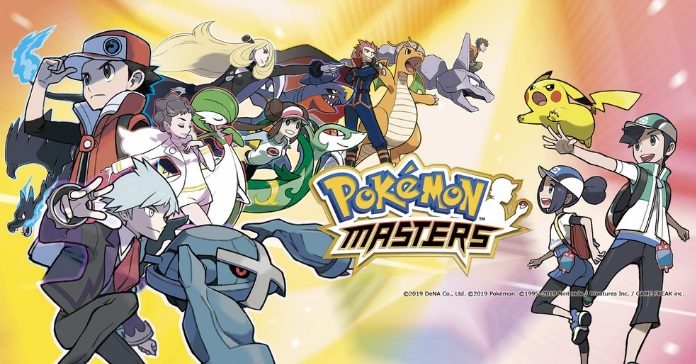 Last month the Pokémon Company announced that they're working on a brand new Pokémon mobile game with publisher DeNA Corp. called Pokémon Masters. It's a brand new RPG set in the Pokémon Universe where all your favorite Pokémon Trainers and Gym Leaders will clash together in an epic battle of Pokémon proportions! Now, new details have been revealed in a video uploaded to the official Pokemon YouTube channel.
In the video, Pokémon Company President and & CEO Tsunekazu Ishihara thanked all the loyal fans of the franchise and that they are excited to share this brand new game with the world.
He also mentioned Game Freak's Executive Director / Art Director Ken Sugimori who came up with the idea of gathering all the Pokémon Trainers and Gym Leaders from the whole franchise and put them in one single world. He is famous for being the designer of a bunch of Pokémon characters you fell in love with throughout the years!
Yu Sasaki, one of the Producers at DeNA Corp., was also in the video and talked about the setting for the game. Pokémon Masters' whole plot revolves around on the artificial island of Pasio, where Pokemon trainers and Gym Leaders from around the world journey to compete in the Pokemon Masters League. To qualify for this League, you will have to collect badges by winning battles.
Before that, you'll have to form a team comprised of other Trainers you'll meet inside the game. Each trainer will have a single Pokemon partner and together they will form a Sync Pair. The battles are three versus three and will be played in real-time.
There's a number of unique battle systems Pokémon Masters will introduce.
While in battle, there will be a move gauge that gradually fills in time. When a specific number of bars is filled, you can then perform actions.
Each Pokemon will also have a special skill called Sync Moves. You can consider them as the Pokémon's signature move. They can unleash powerful attacks or special effects depending on the Pokémon.
Trainers also have their own special system called the Trainer's Moves which can aid in battle.
Before the video ended, Yu Sasaki confirmed that Pokémon Masters is planned to be released in Summer 2019 for Android and iOS. What's your take on this brand new Pokémon game? Are you going to play it when it comes out? Let us know and don't forget to follow Enduins for more gaming news and info!