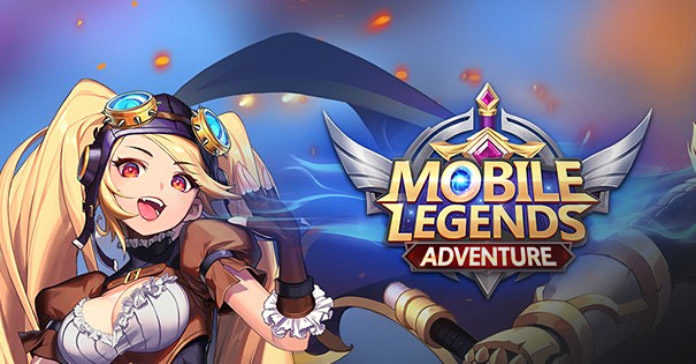 Moonton's mobile MOBA title, Mobile Legends: Bang Bang, is one of the most played mobile games in the world. But it's not staying put, and is actually expanding its horizon and has now dived into the RPG genre with Mobile Legends: Adventure, a  new mobile idle RPG game! 
Mobile Legends Adventure is published and exclusively licensed by Moonton. It will feature your favorite ML champions and is set in the same story environment as Mobile Legends: Bang Bang. In fact, Moonton has claimed that MLA is officially a sequel to MLBB, though we're still clueless as to how it's actually a sequel seeing it has a different gameplay. 
The game will take players in the MLA's rich and colorful world. You'll start in the Land of Dawn and will be tasked with creating a team of five. Since this is an idle RPG, they will engage in combat automatically even when you're offline. Even though Mobile Legends: Adventure is an idle RPG, it still offers a lot of in-game features including the main campaign, Labyrinth, Tower of Babel, and many more. There's also a guild system where you can join your friends and defeat exclusive guild bosses. And of course, it wouldn't be Mobile Legends if there's no Player versus Player mode. You can enter the Arena and challenge players around the globe.
The world and character buildup options are vast in MLA. You can read up on character backgrounds and learn more about them, explore the world to find out their origins, and ultimately discover what started the endless war of light and darkness.
Game features:
Battle to get resources! Play a carefree and relaxing idle game. Deploy your heroes and they will do battle automatically. You can just spend a mere 10 minutes a day and you can be all set!
Mobile Legends: Adventure offers tons of Heroes from the MLBB roster, divided into 6 different factions. Create your own unique lineup and strategy. Collect and upgrade Emblems and Equipment to increase your heroes power.
Mobile Legends: Adventure is available now for both Android and iOS. Visit their official website for more information about the game.