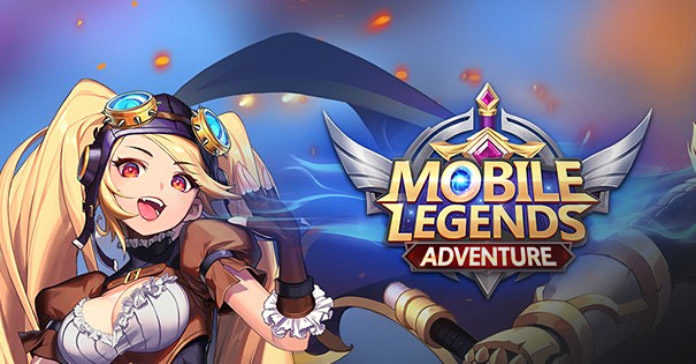 Moonton is expanding their Mobile Legends IP with a brand new mobile game based on their epic hit Mobile Legends, this time titled Mobile Legends: Adventure. The developers dubbed this as the "sequel" to Mobile Legends: Bang Bang.
The game is a unique adventure IDLE RPG game with a huge world map to explore and discover, and exclusive stories about the heroes in the Mobile Legends game. Since this is an idle RPG game, you can just relax and the game will automatically play itself even when offline. But of course, you'll still need to manage a lot of stuff like leveling your heroes, managing their equipment, and so on.
Game features:
Carefree idle gameplay – battle enemies with your heroes to get great resources! It's a carefree gameplay where you can just relax and have fun. You'll only need to spend at least 10 minutes a day to manage stuff and you're good to go!
Abundant strategies to choose from – Mobile Legends: Adventure offers multiple Heroes and each has six different special powers. Create your own unique team and formulate your own winning strategies while collecting and upgrading emblems and equipment to further boost your heroes' power.
Endless stages to challenge – multiple game modes are available like the main campaign, Labyrinth, Tower of Babel, and many more. Collect heroes, develop their powers, and do battle! Raise your strength to challenge more powerful bosses!
Challenge players from around the globe – Enter the Arena to challenge other players from all around the world. You can even create a guild with your friends and challenge the guild boss together!
Unlock the legend – Start your adventure in the Land of Dawn with Layla, reveal the little-known truth about its history, and witness the Eternal War of Light and Darkness!
A licensed game based off MLBB – Mobile Legends: Adventure is the official sequel to Mobile Legends: Bang Bang! Heroes were elaborately reworked for the sequel and they will bring you a different experience in this new Idle game!
With the intense gameplay of MLBB, this can be your perfect chill game after to help you relax get your nerves to calm down after a ranked game. Mobile Legends: Adventure is available now in selected countries. You can download the game in the Google Play Store. Moonton will launch the game in more countries soon, so stay tuned! Don't forget to follow Enduins for more gaming news and information!