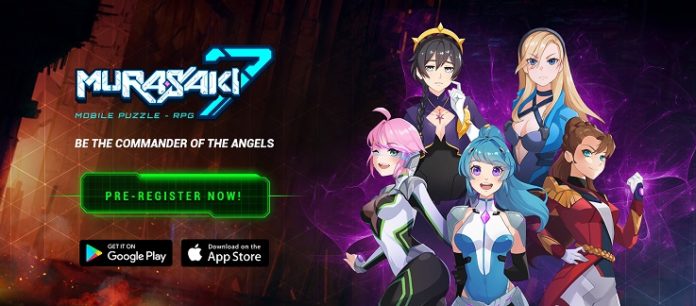 Murasaki 7, a new mobile anime puzzle-RPG will grace the annual Tokyo Game Show 2019 that will happen this September 12-15 at Makuhari Messe, Chiba, Japan. The game will give the puzzle game genre a brand new twist with its unique RPG elements! And did we mention there's anime waifus in the game?!
The Beginning of the End
When humanity discovered the planet Gaia, they aimed to create a new, technologically advanced world where justice and order dominate above all. Believing computers are incorruptible, the hyper-intelligent, self-learning AI, Genesis, was developed to control computers and machinery, as well as to rule over all of Gaia's inhabitants. 

Unfortunately, a twisted idea formed in the AI's logic: designed to protect humanity, the AI found out that the greatest danger to people are themselves. Thus, it aims to release the planet's noxious gases that would put everyone in a permanent, unconscious state, after which Genesis can care for everyone in stasis. With the fate of the planet hanging in the balance, Ellie Reigns travels across Gaia in search of weapons and warriors that can put an end to Genesis's tyranny! 
Explore Diverse Game Modes and Uncover its RPG Story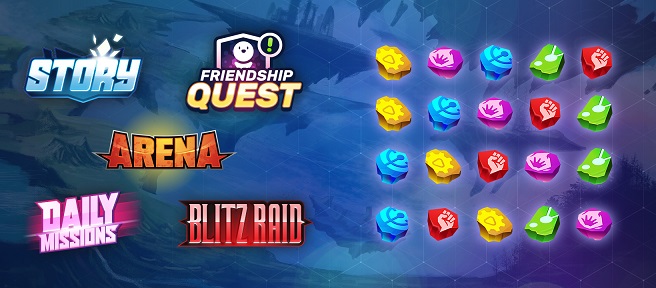 Murasaki 7 will have five game modes available. Players can battle others in the PvP mode, raid enemy bosses in Blitz Raid, work with their allies in the Friendship Quest, and earn hero materials and Gaianite with Daily Missions. Lastly, players can immerse in its rich storyline and uncover the truth about Murasaki7 with the Story mode.
Rank Up and Compete in PvP Battles, Be on Top!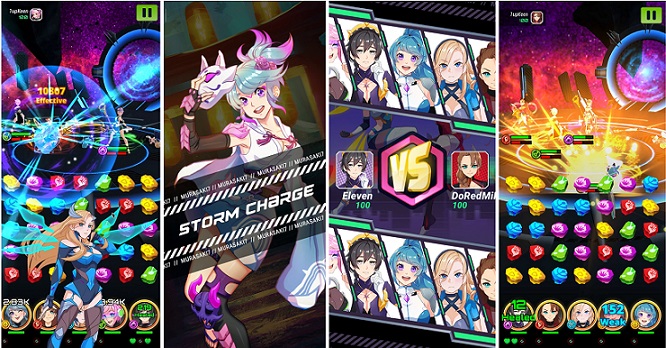 Rank Up and Compete in PvP Battles. Players can rank up the Angels, assemble your team and compete with players of your caliber in the PvP battles and emerge victoriously. Be wary as other players are aiming to be the best so defend your throne and try to stay on top.
Gacha Get 'em All! Recruit and Collect Themed Angels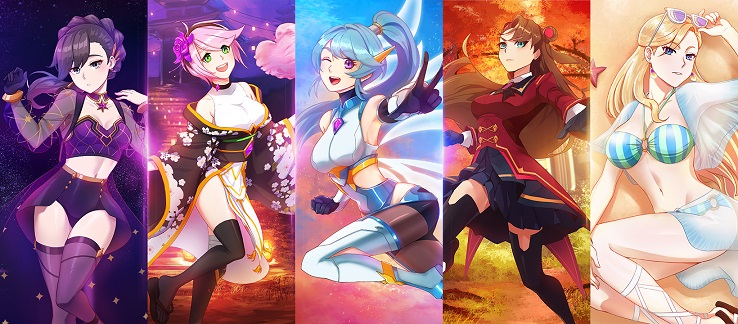 The Angels are your combat characters. Murasaki 7 Angels will have an additional four themed-versions that are perfect for collectors. Choose your favorite theme and collect Angels in their Idol outfits, Japanese kimonos, School uniforms, and Summer bikinis.
Pre-registrations for Murasaki 7 are now open through their official website. Players who will pre-register early will receive a welcome gift from the team to help them power up and jumpstart their adventure. There will be no data wipe from the soft launch, so stay updated and start early. Murasaki 7 is developed and published by Chamoji and will soon be available on both Android and iOS during its global release.