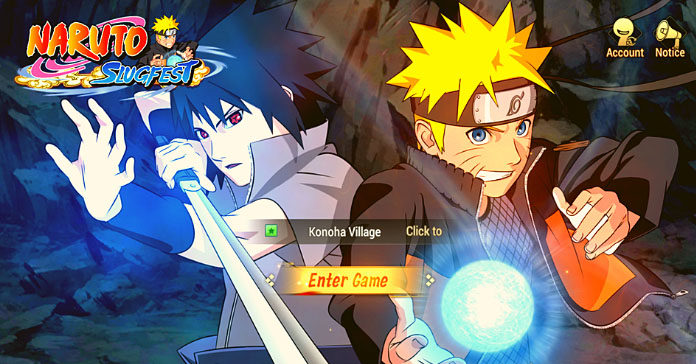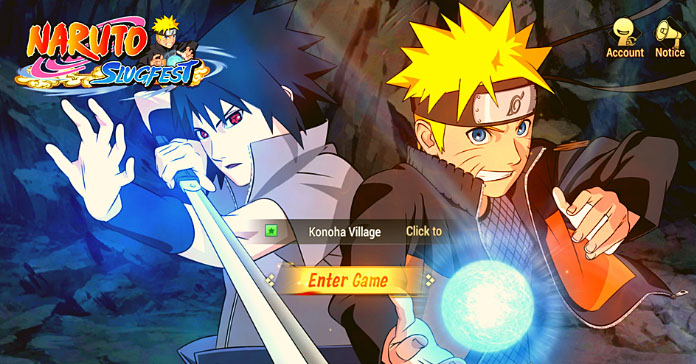 Ready your shinobi tools and sharpen your Ninjutsu skills! The first mobile 3D MMO open world game adapted from Masashi Kishimoto's Ninja world of Naruto is starting its Alpha testing phase. Say hello to Naruto: Slugfest!

Naruto: Slugfest is an officially-licensed open world 3D MMORPG mobile game created under the supervision of TV Tokyo, Shueisha, and Studio Pierrot. It will be published by Gamesamba Limited. The visuals are all rendered in 3D and will completely restore the shinobi world as you remember it from the anime. It will also have new characters exclusively created for the game by the official animators of the franchise. Naruto: Slugfest will sweep players to relive the story of Uzumaki Naruto and his adventures with Team 7 and the rest of the ensemble of memorable and fan favorites from the anime.

A diverse list of Ninjutsu, Taijutsu, and Genjutsu skills can be customized freely by the players giving you a diverse array of combos to discover and master. And speaking of combos, the original combo system, which combines both physical attacks and secret ninja techniques, can be performed and will give the players a thrilling and action-packed gameplay!
Game Features:

Follow the original story plot of Naruto and relive all the action once again!
Visit all the iconic landmarks like the Hidden villages of Konoha, Suna, Kiri, Iwa, and Kumo, all faithfully recreated with next-generation cartoon rendering technology, cinematography light, and shadow effects.
Day and night cycle makes you more immersed in the game.
Explore the world of Naruto freely with its open-world sandbox setting and participate in various real-time interactive events. Players will also have the opportunity to determine how the plot goes according to their choices, letting you experience different kinds of "what if" scenarios.
In Naruto: Slugfest, players can create and customize their very own ninja. Choose your own hairstyle, clothing, and most importantly, mastering different ninja techniques! As long as you can collect the corresponding skills, you can learn and master any ninjutsu you wish!
The game also gives you various game modes ranging from solo quests, trial challenges, one on one ninja competitions, clan versus clan battles, multiplayer instances, and many more. There's also the clan/guild system where you can make friends and a master-disciple system that lets you take your own apprentice to teach, and find your own master to learn from.
Naruto: Slugfest is currently in Alpha testing phase exclusively in the Philippines that started today, April 25 at 11:00 AM, and will end on 12:00 AM of May 1, 2019. You can download the game in the Google Play Store and the recommended OS is at least Android 4.1 and above. During the test, all player feedback, recommendations, and suggestions will be collected to improve the game. After the alpha test phase, all player data will be wiped out.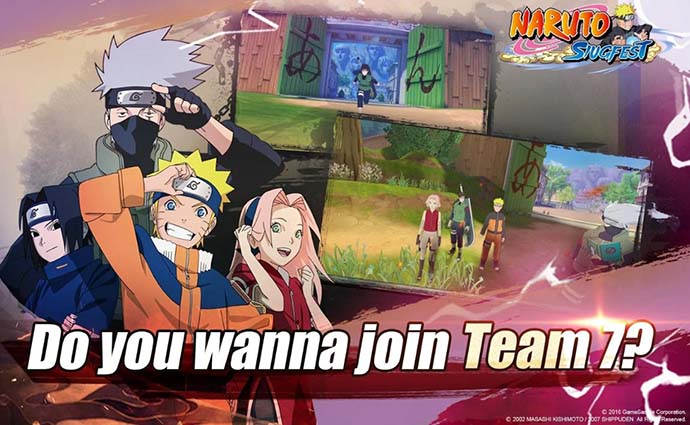 Are you stoked to enter the Narutoverse once again? Join the alpha test now and experience the game firsthand while it's still open! Don't forget to follow Enduins for more gaming news and information, as well as updates on Naruto: Slugfest open beta!