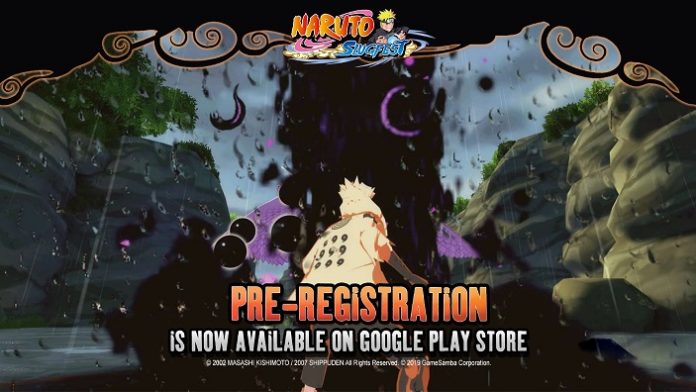 Naruto: Slugfest SEA, the first open-world mobile MMORPG in the franchise has opened the gates for its pre-registration milestone event! Not only that, it's now also featured in the Google Play Store!
There is no doubt that Cubinet Interactive is off to a great start this year. The game will not only launch soon for Android users, but iOS users will be able to experience the ninja world right after as well. Naruto: Slugfest is packed with impressive features that will make your ninja gaming experience exciting and immersive. The game has tons of features like massive PvP battles from 1 vs 1 up to a huge 20 vs 20, and so much more. Climb up the Shinobi hierarchy by completing different Shinobi tasks that ranges from simple D-rank missions up to the most challenging S-Rank mission that only the most powerful Ninjas can accomplish. With features such as Life System, Mentorship System, and Clan System, your adventure in the Shinobi world will never be boring.
Recommended device specifications:
The game will support 60 FPS
Android 4.4 or above
Snapdragon 835 CPU
Hisilicon Kirin 950 or above
4GB RAM or above
4GB storage or above
For iOS users: iPhone 8 or above
The Pre-registration Milestone event has started! Sign up now and get awesome in-game goodies when the game launches! All Players that participate will get the following rewards: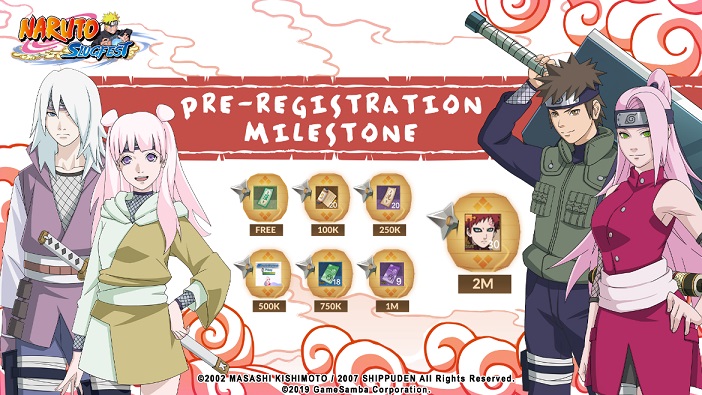 Enchant Charm I
Sand Clone x 20
Wash Amulet x 20
Title: Konoha Vanguard
Normal Ramen Voucher x 18
Advance Ramen Voucher x 9
Gaara Shards x 30
Cubinet Interactive has promised that the game's launch date for South East Asia is coming very soon. This includes Singapore, Malaysia, Philippines, Thailand, Myanmar, Brunei and other selected Regions such as Australia and India. Naruto: Shippuden will be available first for Android and then iOS will follow suit. The hype is real for Naruto: Slugfest and better "believe it", the will of fire won't be burning out soon!