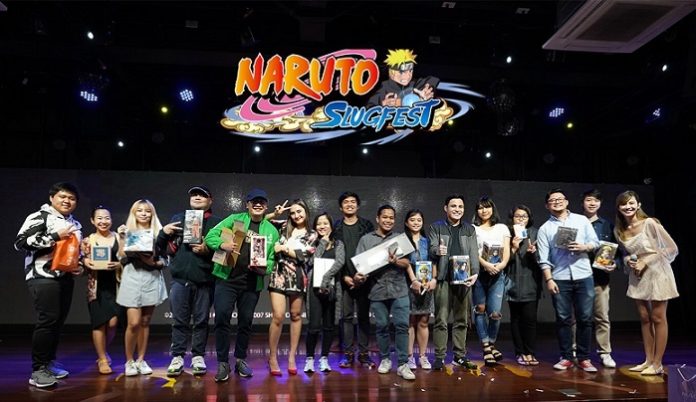 Cubinet Interactive, known as Cubizone in the Philippines, unveiled their newest Licensed Mobile IP Game as part of their publishing line up titled "Naruto: Slugfest" – the World's First 3D Open World Action MMORPG. Media and community celebrated in a Launch Party held at Movie Star Café, Philippines.
Players will be able to experience the nostalgic World of Naruto in a cross-platform on Android and iOS very soon. Cubinet Interactive announced countries that will get to experience Naruto: Slugfest as a Mobile Game Adaptation of the Anime, Naruto Shippuden.

There are currently 4 unique classes to choose from to match your playstyle. The game also features a state-of-the-art visual graphics that restores the World of Naruto. Elements such as day & night alteration and weather have been added to the game, allowing players an immersive experience.
The game is packed with quests and unique gameplay modes that push the limits of your strategic skills and combat. Through delightful solo quests up to the most difficult trial challenges, players will be able to showcase their strength against other massive and competitive ninjas through group and guild confrontations. The game's rich content sees to it that players will not have a dull moment and only guarantee an immersive ninja gaming experience.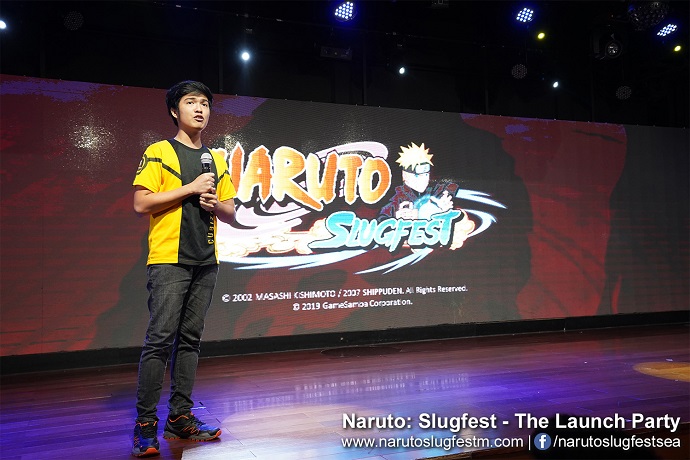 "We are all here to meet the world's first Naruto 3D Open World MMORPG Mobile Game Adaptation of Naruto Shippuden. This project has been very exciting for our team, and we aim to bring the same feeling of nostalgia, excitement, and entertainment to the players."

Mr. Rein Magbanua, Naruto: Slugfest Team Representative for Cubinet Interactive.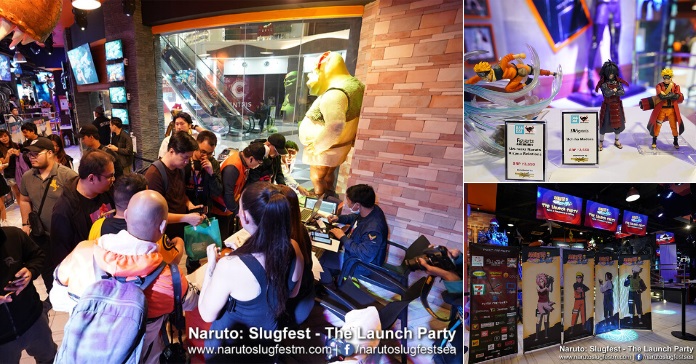 The Launch Party held in the Philippines was a huge success. Multiple VIPs in the gaming industry participated in the said event. There were a significant number of Influencers, Game Streamers, Guild Leaders, and Gaming enthusiasts who came to support the gathering. Guests, Partners, and Sponsors who graced the special event. Such as Coslandia; 7-Eleven, Greattoysonline, HalloHallo Entertainment, MNL48, ASUS ROG Philippines, XSplit, MSI, Razer Gold, Mineski, Tier One Entertainment, KFest Entertainment, Ace Gaming, World Cosplay Summit PH, Enduins, Anime PH, Anime Pilipinas, Yuneoh, BrenPro TV, NCPH, HyperX, Pop Life! 
Media and Community Guest such as Keepsakes, Ungeek, DaGeeks, FlipGeeks, GameXcite, O'Taco Bites, What's A Geek!, Play Without Apology, Back2Gaming, Reimaru Files, Geekend Gladiators, Game Seer PH, OtakuPlay, Playbook, Kingston, Arkadymac attended and supported the said event as well.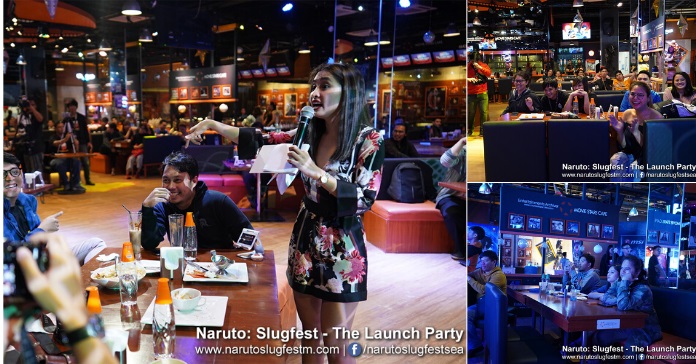 Special Community Representative Jin Joson graced the event along with friends.  There were several frequently asked questions discussed about the game during game and community discussion. 
Eager ninjas are encouraged to visit the official website to pre-register and get a chance to be one of the Selected Close Beta Testers to experience the game before it officially launches. Naruto: Slugfest will officially launch for CBT by January 2020 and will be available for Singapore, Malaysia, Indonesia, Thailand, Vietnam, Myanmar, Australia, Philippines, India, and other SEA countries.