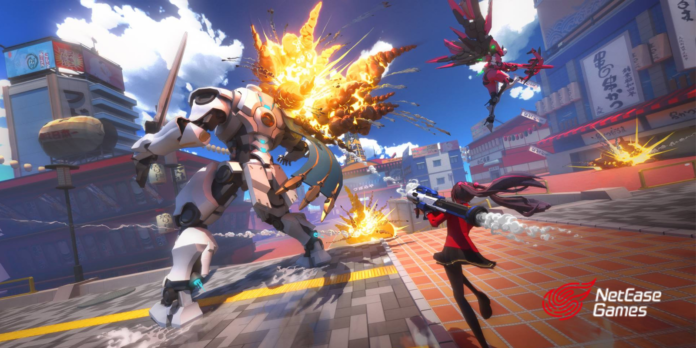 Another day, another battle royale for Chinese gaming giant Netease as they has just launched the CBT period for Super Mecha Champions, a new mobile shooter game with a twist – players can pilot giant robot mechs to battle.

The story of Super Mecha Champions begins with an enigmatic contest in a futuristic mobile city. People from various faction and powers around the world then try to beat each other for honor, fame, glory, and money. Players will be thrown into a mech pilot's shoes, fighting for one of the mysterious factions and will need to master shooting skills, teamwork with other players, and different kinds of futuristic weapons while driving amazing vehicles and piloting giant fighting mechs along the way.
Just like any other battle royale, players can choose where to be dropped on the map, and then they'll proceed to loot weapons, gears, and items, and try to survive a shrinking space to become the last player standing. Players can choose many elite pilots from the game's character roster. You can either play solo or with a team to become ace pilots and champions.

The arena map is heavily inspired by Japanese anime. You can pilot Mechas through every corner of the neo-modern city and between every building, and skirmishes look like it came out of an anime series with fast-paced gunfights. You can quick-aim targets, avoid enemy fire, do aerial strikes, or get up close for melee attacks.
The Super Mecha Champions CBT is available for both Android and iOS devices. You can download the game now to get a grasp on the controls so when the OBT comes, you'll be all ready to rumble! Visit their official Facebook page for more info!