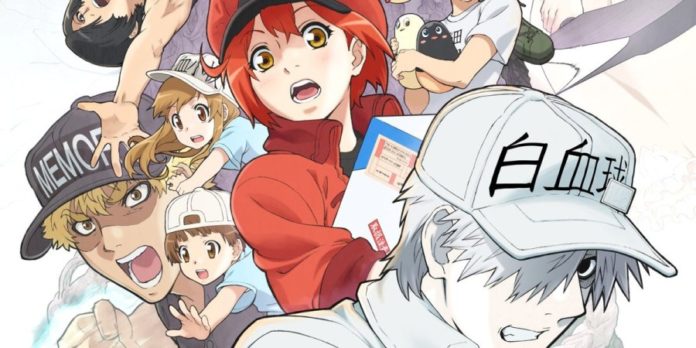 Aniplex has announced that a game adaptation for the hit anime series, Cells At Work is currently in development with Chinese developer, NetEase helming the project.
If you're not familiar with the show, Cells at Work (Hataraku Saibō) is a manga series by Akane Shimizu. It follows the story of anthropomorphic versions of cells found in the human body with the main plot focusing on the 2 main protagonists namely red blood cell AE3803 and white blood cell U-1146 and the shenanigans they get involved in. The series has the usual anime tropes but at the same time, very educational about the inner workings of the human body. The manga began serialization in January 2015 and is currently ongoing. A spin-off series, Cells at Work Code BLACK is currently being broadcast in Japan.
Currently, there is no solid information available for the game right now, not even any info on which platform it will launch. An official website is already up and running for the game but it doesn't hold any info as well with only an announcement saying "New game production decision for "Cells at Work!" Series! Stay tuned!"
I guess we'll just have to wait for updates, but since this is based on a Japanese series, there's a high chance it will get a local release first. If it's successful in Japan, then plans for a global version will soon follow, so we might not see this game get an English version for a while.