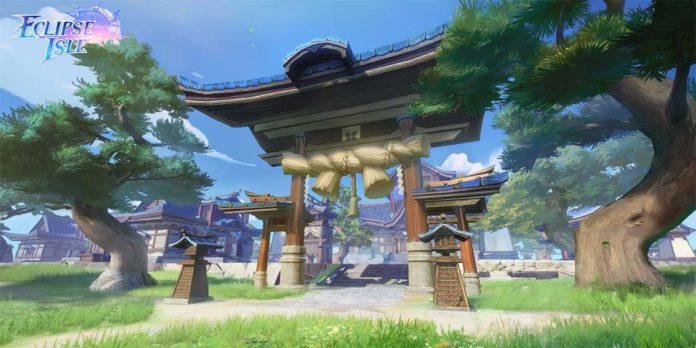 After a successful CBT run, Netease's mobile battle royale game, Eclipse Isle (Operation Windcloud Island), is preparing for its most-awaited Open Beta Launch. Pre-registration period for Android and iOS is now live!
Eclipse isle is a mobile game that combines the nerve-wracking gameplay of the battle royale genre mixed with MOBA elements. Players can select from a roster of unique heroes, each with different set of skills, in a 60-player match. Just like any other battle royale game, you'll be landing on a map, proceed to loot gears and items to help you survive, and then engage in combat with other players while the play area gradually shrinks in time. The last survivor wins.
What sets Eclipse Isle apart from other BR games is its unique elements. Each character has a set of skill which results in different styles of gameplay. You can become a brawler who takes enemies head on, a tank that can take a lot of punishment, or a ranged hero that excels in hit and run tactics. There's also a bunch of special items scattered around the map that when used, will give players some rather quirky effects like becoming a tree as a disguise, a box that makes you look like Solid Snake sneaking around, and many more. It's pretty interesting indeed.
Players in Southeast Asian regions can sign up for Eclipse Isle using their valid email address. The event will start on June 4 and will last until July 10, 2019. There's also a pre-registration event where all the players will receive certain rewards once the amount of sign-ups has reached certain milestones. The rewards are as follows:
8,000 – 800 star coins
15,000 – 3 glow sticks
25,000 – 66 crystals
35,000 – 3 shards
50,000 red ape
*Remember to bind your accounts to claim the pre-reg goodies.
Netease has yet to announce the exact date when Eclipse Isle will officially launch, but judging from the pre-registration period, it will probably be a month or two from now. You can sign up for pre-registration in their official website.