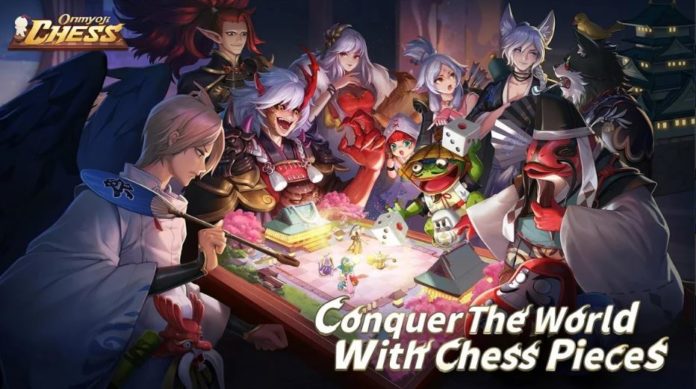 Netease Games announces that their addition to the auto-battler, or more commonly known as Auto Chess genre, Onmyoji Chess is now available to download. Originally a game mode found inside Onmyoji Arena mobile MOBA, it has now become a full-fledged, stand-alone game.
Onmyoji Chess is a turn-based strategy chess game based on the Onmyoji IP developed by NetEase Games. Your favorite Shikigamis are now transformed into "tiles", the chess pieces you'll be using to battle your way to victory. 8 players will compete together, combining strategy with their Shikigami lineup. The one who survives till the end will be crowned the winner. Since this is inspired by Onmyoji's mythological myths, the game is inspired by the beautiful Japanese art style of the Heian era and mystical creatures of the Onmyoji series. It offers various chess boards for players to collect while maintaining the authentic style of the Heian era.
Game features:
Japanese Style from the Acclaimed Onmyoji Series
The game has a beautiful Japanese art style. Each Shikigami is designed with unique abilities, and have all been transformed into tiles that will battle under your command.
Arrange Freely on Changeable Chessboard
There are many chess boards and accessories available to collect in the game, from the romantic Sakura chessboard to the summer-themed Beach chessboard, and the Japanese-style chessboard. Combine them as you like to create a chessboard of your own. There are also many cute mascots you can collect who will cheer you on in battle.
Collect Pieces for Bond Effects
Activate bonds to receive buffs – When you have a certain number of tiles with the same position or type, the bond effect will be activated. There are different levels for each type of bond.  By activating bond effects, you can acquire powerful buffs.
Use Wisdom and Win with Strategies – Adjust your formations and use wisdom in battle. Combine your tiles to promote them and increase their power. Purchase, deploy and promote your tiles. Build your team with about 50 Shikigami. Increase your power with randomly dropped items. Go head-to-head with other players around the world in a battle of wisdom and strategy.
Onmyoji Chess is now available to download for Android and iOS. Onmyoji's lore is pretty big, so there's a definite chance the game will have tons of features and updates to come. The Auto Chess scene has lately fizzled out, but with Onmyoji Chess launching, do you think it will spark a new wave of interest for Auto Chess games? Let us know what you think and don't forget to follow Enduins for more gaming news and information!