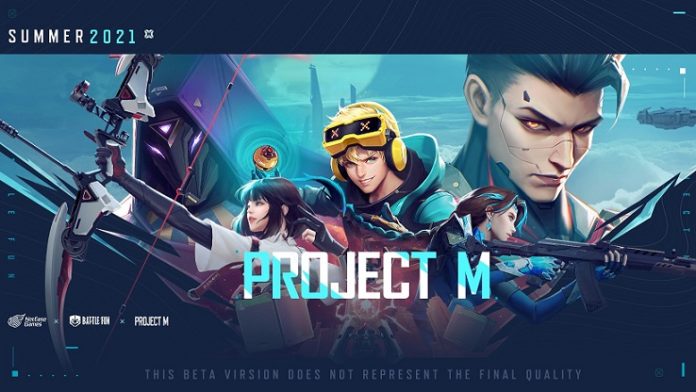 NetEase Games just recently revealed a brand new team-based First Person Shooter Game tentatively named Project M. The game will see 2 teams consisting of 5 players duke it out in a neo-futuristic world where tactical shooting and team cooperation can spell victory.
According to Project M's description, the game will offer "sharp gunplay" with different game modes including a search and destroy mode. Project M will introduce "diverse hero abilities for "more tactical opportunities". You can watch the official trailer below, but we're going to implement a trigger warning for FPS fans cause you're gonna be surprised at what you're going to witness.
We'll leave the judgment to you but no one can deny that the game is almost like a direct copy or, at the very least, heavily inspired by VALORANT, a popular FPS for PC by Riot Games (League of Legends) that was recently announced to be getting a mobile version soon. Riot Games also happens to be a company under Tencent, NetEase's biggest gaming rival. Seems like they're trying to beat their rival to the punch.
The trailer shows off the different maps, playable characters, and different skills that you can expect to see in the game. Some of the abilities are direct copies of the skills VALORANT Agents use like Sova's Drone, Sage's barrier wall, and Brimstone's tactical smoke bombs can be clearly seen. Event the bomb that was meant to be planted and defused in the Search and Destroy mode looks a lot like the Spike.
Project M is currently undergoing a very short beta testing that started on August 4 and will end on August 6 for selected countries for Android devices. We can confirm that the Philippines was included. As for the game's official release, it is yet to be announced.