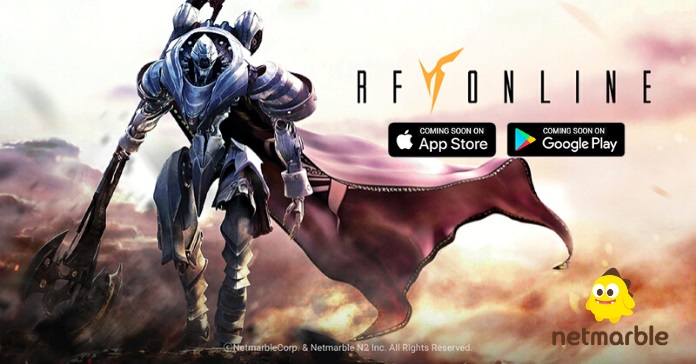 It has been a long time coming. Who would have thought that Netmarble would be the company that will bring RF Online fans their much-awaited vindication as CEO Young-Sik Kwon, and Seung-Won Lee has announced that they have signed a contract that grants them the Intellectual property rights for the now-defunct game developer CCR, which means they now hold the IP for Rising Force Online or more commonly known as RF Online, the hit Sci-Fi MMORPG that became a massive hit back in the 2000s.
To elaborate more on the announcement, Netmarble has acquired all rights to develop any game they want that uses the RF Online IP. This includes services and derivatives. And use it they did because they also announced that a mobile version of RF Online will start development soon with the company's own N2 studio spearheading the project. It gets sweeter since the company also mentioned that the upcoming mobile game will have the global audience in mind.
"We are expecting to be able to provide new and more unique games to users by combining RF Online's IP, which has been loved by domestic and foreign fans for a long time, with its mobile game development and service capabilities."

Kwon Young-sik, Netmarble CEO
For those who aren't familiar with the game, RF Online is a Science Fiction themed MMORPG released for PC back in 2004. The game was a massive hit with over 150,000 concurrent players online at any given time in South Korea. It also became a huge hit in Japan, China, Taiwan, and the Philippines thanks to its unique gameplay were three very different races, the cybernetic race of the Accretia who excels in defense and offense due to their sturdy shields and dangerous siege cannons, the religious Cora and their powerful Anima at their side, and the tech-savvy Bellato with both magic and technology at their side (plus a giant freaking robot you can pilot). Each race engaging one another to gain a foothold and mine the abundant resources of the planet Novus.
A mobile version of RF Online has been sought after and requested for a very long time (not counting the abysmal mobile RPG we got in 2017), and now it's finally happening. There aren't much details about the upcoming game right now but it's highly likely that RF Mobile will be an MMORPG with the core systems like the Chip War, intact since Netmarble already has extensive knowledge in making faction themed mobile MMOs (Lineage2 Revolution, Blade and Soul Revolution).
What do you think about Netmarble acquiring RF? Will they add the game to their Revolution lineup? RF Revolution sounds about right, doesn't it? One thing's for sure. The game is already set to send shockwaves in the mobile MMO scene.