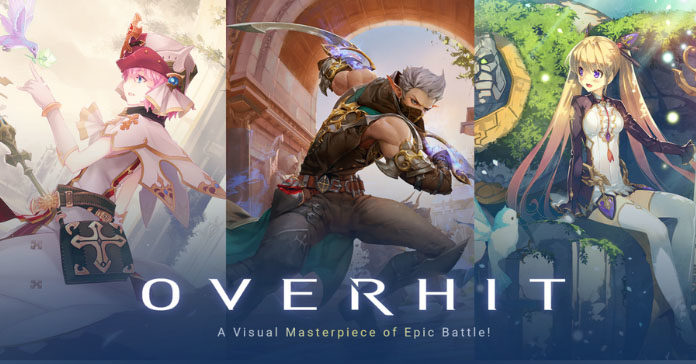 Nexon has launched the global pre-registration period for Overhit, the next generation triple-A hero gacha RPG for mobile made with Unreal Engine 4. The game was created by the developers of Heroes of Incredible Tales, which has gained a significant following.

OVERHIT is set in a universe where four different worlds exist. Each of them is connected to each other but not many people are aware of this. They are the following:

Granvas – where religion and laws govern the lands. It is a world full of magic and the home of the Maiden of The Sun.
Industria – a world of science, machines, and robots. It is the headquarters of the "Conclave Cooperation".
Uruk Ran – a world dominated by deserts and where pioneers come together to build a new home. It is also where Yggdrasil is found.
Tianzhou – a buzzing economic trade world full of merchants and where spies and demon hunters are trained.
The story revolves around the events after the heroes of Deconnectia defeated the fallen god Vedr thousands of years ago. Parts of Vedr were sealed across the worlds to prevent the god from returning. Vedr's heart went to Granvas, his head to the underworld, his arms to Industria, the spine to Uruk Ran, and his twisted vision to Tianzhou. Now, an organization called the Conclave wishes to put Vedr back together again to bring chaos to the worlds. To combat this new threat, the Blackwings were formed, a special group composed of heroes from all four worlds whose purpose is to defeat the Conclave and counter Vedr's return.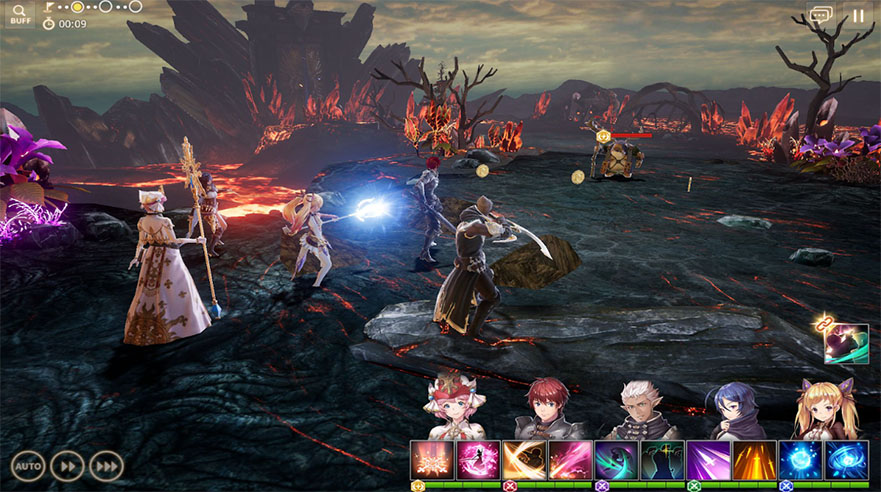 The game is made fully in 3D, with the characters and background set in a diverse world populated by different kinds of genres and races. There are over 120 unique and interesting characters to meet and collect, each with their own unique skill and special "Overhit" attacks that are executed in gorgeous 3D cutscenes. The combat is turn-based with hero synergy and formation playing a vital role in achieving victory. There are also quick time actions between battles that can unleash counter attacks and a variety of tactical encounters where you have to be quick and smart to survive.

There's also the usual RPG features such as Guilds, Guild Wars, Guild Raids, Special Dungeons, Explorations, Daily Dungeons, Arena, and many more! They even brought Japanese voice actors like Ishikawa Kaito, Uchida Aya, Morikawa Toiyuki, and Iguichi Yuka to give the characters unique and engaging personalities.

Pre-registration for OVERHIT starts on April 17 and will last until the game officially launches. Android users can pre-register in the Google Play Store. The required specs of the devices are at least Samsung Galaxy S5 or similar with Android 5.0 and above. As for iOS, we'll still have to wait.
The launch date is yet to be revealed but we can expect it to be very soon since Nexon has been releasing new mobile games every month this year. China, Japan, and South Korea are excluded from the launch. For more Overhit updates, be sure to follow Enduins!