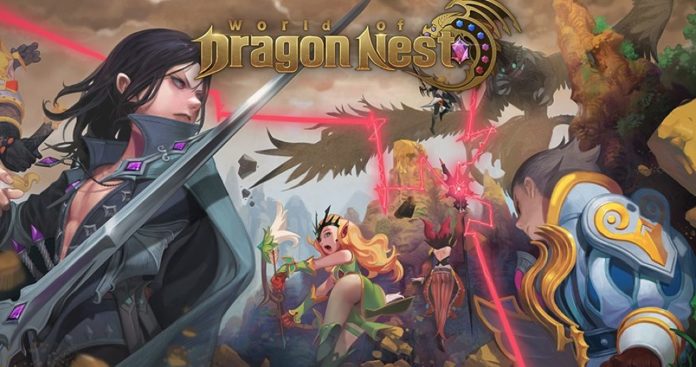 Here it comes! One of the most-awaited games in the mobile platform is now closer to reality! World of Dragon Nest is going to launch in Southeast Asia later this year after Nexon Thailand finally gained the rights to publish it.
Actozsoft, the parent company of Eyedentity Games (original Dragon Nest developers), and Nexon Thailand announced the publishing deal in a recent South Korean gaming media event. The news couldn't have come at a better time since World of Dragon Nest was first announced back in 2016 and has since been silent. The last update was back in ChinaJoy 2017 Gaming Convention, where the developers revealed that it will have cross-platform support for PC and mobile devices. However, new updates have suggested that the feature will most likely be removed, making the game playable solely for mobile (and emulators, probably).
World of Dragon Nest is a brand new take on Eyedentity Game's hit franchise. The game is now set in a 3D open world environment where you can explore different locations while riding your mount. It will also include a non-targeting system just like the PC version, huge boss raids to participate in, and player classes that now have gender swapping options. It will also introduce a brand new storyline, new characters, new antagonists (Paradise Exiles), an auto-battle feature, (which you can freely turn off if you wish), and a brand new job class called Slayer which basically looks like an oriental warrior with dragon motifs.
It remains to be seen if all of these will be retained, as the most recent gameplay teaser we've seen is already three years old. There's hope, though, as the new game features shared during the event in South Korea showed players having the freedom to combine 20 different skills to attack. Fingers-crossed that not much has changed.
Nexon Thailand plans to launch World of Dragon Nest around the Q3 or Q4 of 2019 and it will be published in Singapore, Malaysia, Philippines, Indonesia, Thailand, and Vietnam. Stay tuned to Enduins for more information and updates!