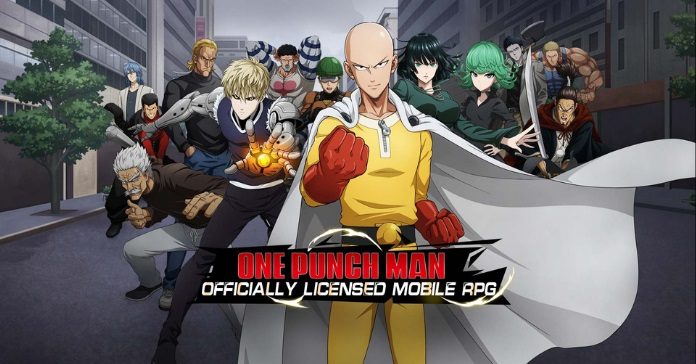 Finally, after years of speculation, the hit anime series One Punch Man now has an officially-licensed mobile game adaptation – One Punch Man: Road to Hero! An RPG game, it will stay true to the story of Saitama, a hero who literally can destroy his enemies with just one punch.
For those who are not familiar with Saitama, One Punch Man originated from a web manga created by ONE. Saitama is a superhero who has grown bored by the absence of challenge in his fight against evil and seeks to find a worthy opponent. It soon became a huge hit and has now a full-blown manga and an anime series which currently has two seasons.
A joint collaboration between Bandai Namco, Gree, and Oasis Games, One Punch Man: Road To Hero will let players form a team of their favorite OPM characters from the Hero Organization including Saitama, Genos, Tatsumaki, Fubuki, Bang, King, and many more. There will be over 50 characters available to collect. Each of them has their own unique skills and adding a certain set of heroes in your team can trigger special effects. There will also be some "insane combos" to pull.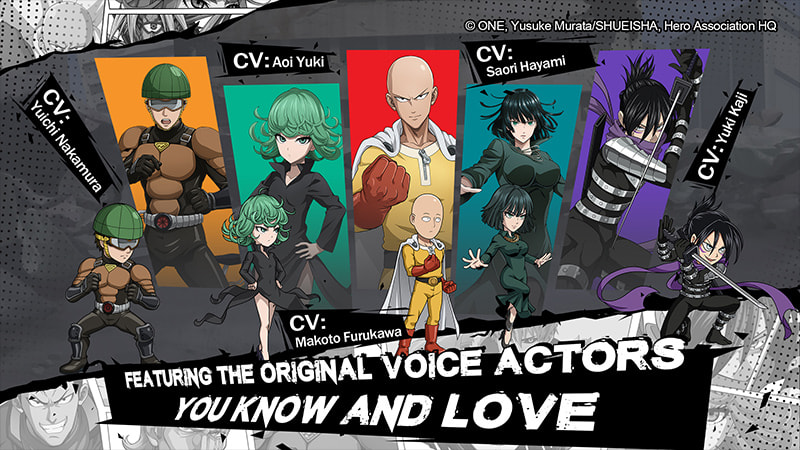 There's currently little information about the game but judging from the promotional images, the game will follow the story of the anime, starting with the first season to the battle against the House of Evolution.
Other game features:
The original scenes and storylines from the hit anime will be shown in the game.
The original voice actors from the anime including Makoto Furukawa, Aoi Yuki, Saori Hayami will be on-board.
You can handpick and train your favorite heroes, upgrade them to become more powerful, and learn more about them in the hero profile section.
You can rise to the top of the Hero Association with your various skill sets.
Various PvP modes and epic arena battles will be available where you can prove you're the strongest hero out there.
Experience intense combat and perform insane combos during battle.
There's no official release date yet for One Punch Man: Road To Hero but it will probably launch after the end of the anime series' second season. The game will be available for Android and iOS. Pre-register now on their official website to get notified ASAP when the game launches and get some in-game goodies as well.