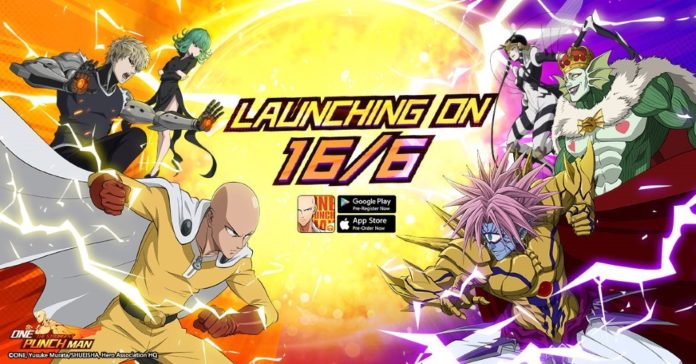 ONE PUNCH MAN: The Strongest, is the first authorized ONE PUNCH MAN mobile game  developed by Playcrab and published by Finger Fun Entertainment. The game's client pre-download has already started in Southeast Asia for Android and iOS, with the number of pre-registered players already exceeding 4.5 million! The game is scheduled to launch on June 16. 
And they will even give out amazing prizes to those who pre-registered, including an iPhone 11 Pro Max, Nintendo Switch, DJI drone, Sony digital camera, and a MacBook Pro!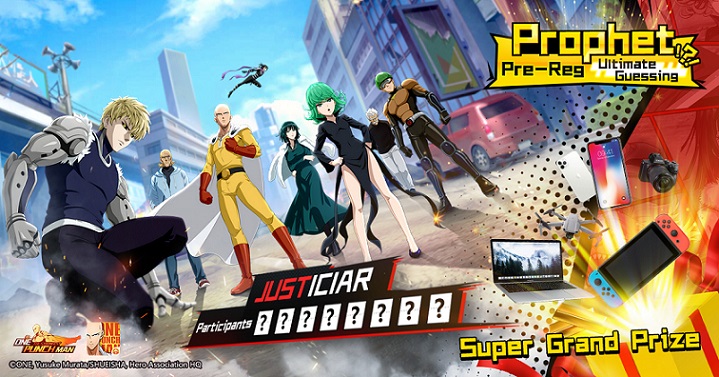 In order to thank Southeast Asian players for their love and support for the ONE PUNCH MAN: The Strongest even before its official launch, Genos's CV cast Ishikawa Kaito sends his greeting video to all Southeast Asia players.
Game Preview
Starting the game, the first thing you'll notice about ONE PUNCH MAN: The Strongest is that the animation opted for more of a cartoonish vibe.
Characters are chibified and the colors are vibrant. The game loosely follows the events of the anime which are divided into several chapters and inside these chapters are several stages you'll need to finish in order to progress to the next one.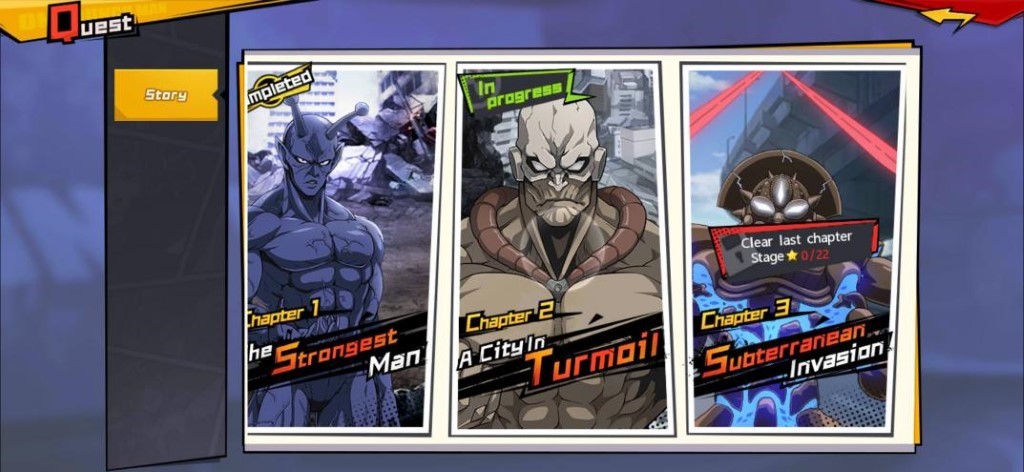 A brief tutorial ensues, teaching you how to do combat which is your traditional JRPG turn-based system. Video snippets from the anime flashes from time to time and voice overs were directly taken from the anime. Other battle features like combat speed up, auto battle, battle skip, and battle sweeping can all be unlocked by progressing through the game.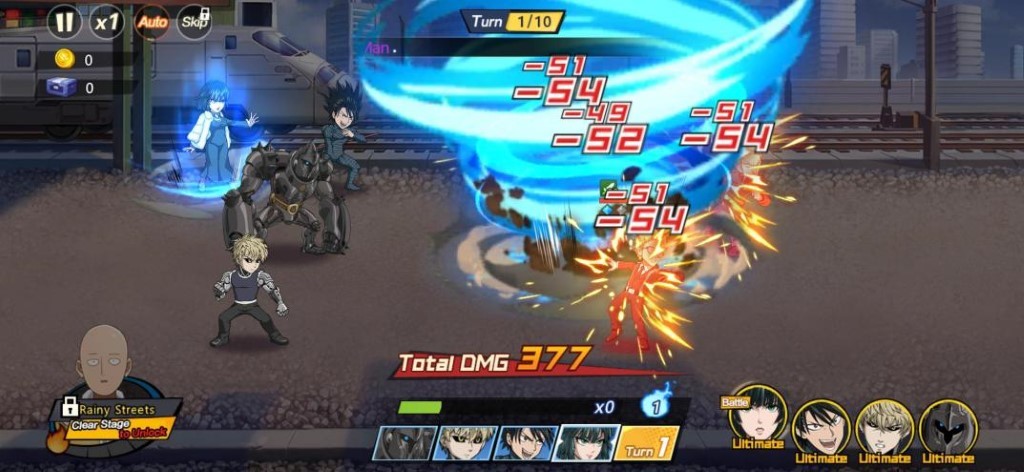 Collecting different heroes and villains and creating your own dream team is fun and easy to learn. You can deploy up to six heroes with the back slots being unlocked in certain player levels. There's also a special chain system where if you add heroes that have some sort of connection with each other, you'll unlock special buffs that can make your team stronger.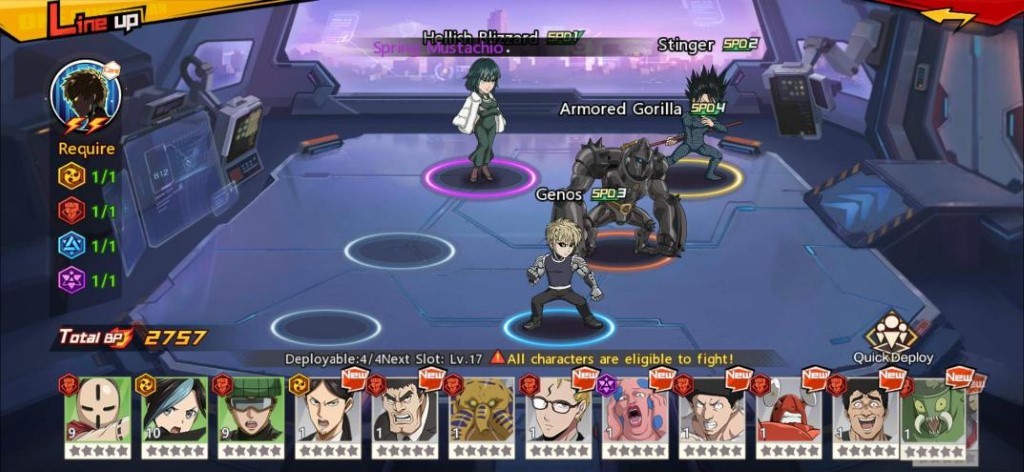 As you progress further, you'll unlock more and more features like the institute of evolution, PVP Arena, unnatural disaster mode, various PVE campaigns, quests missions, multiplayer mode, and many more.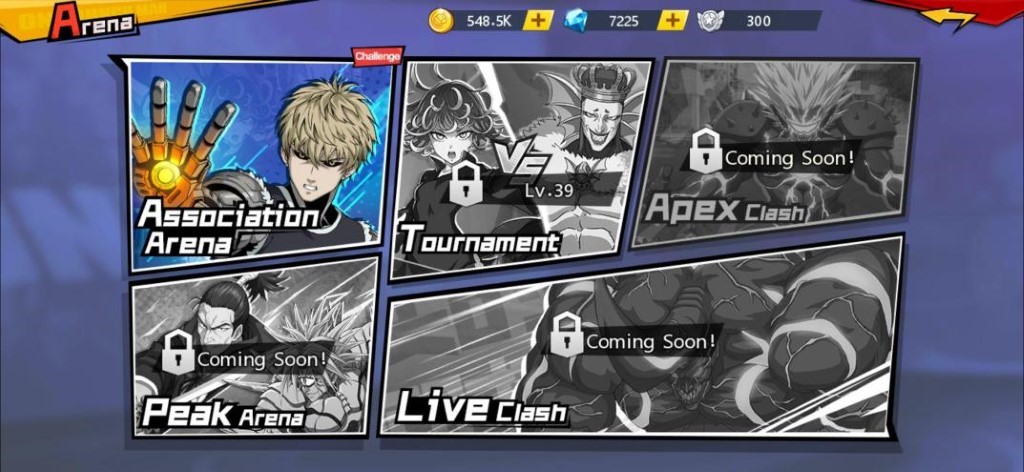 Finally there's the 10-nation brawl where you can compete with other players from all over Southeast Asia in battle of wits, strategic prowess, and strength.
ONE PUNCH MAN: The Strongest is a great anime mobile RPG if you're a fan of the anime series. With a ton of features and game modes, you won't ever be bored! Don't forget to pre-register now, and check out their official Facebook page for more information so you won't miss out in the high-prize draw campaign! See you at the Hero Association!