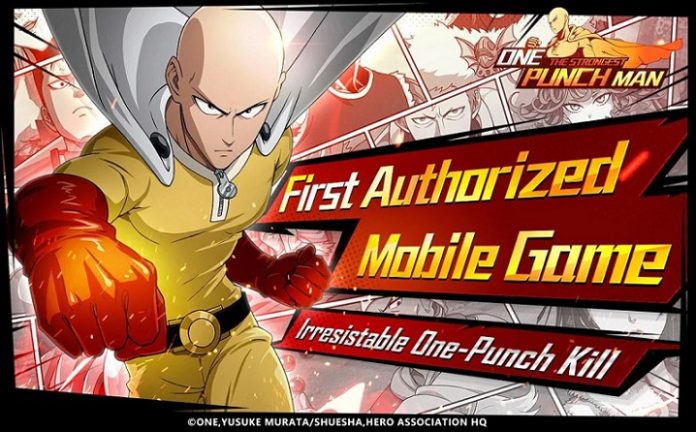 The first "ONE-PUNCH MAN" genuinely authorized animated mobile game "ONE PUNCH MAN: The Strongest" pre-registration starts today, and with it, various rewards, activity contents, and social media sites will also be online from now on. The game was supervised by Japanese Production Committee, developed by Playcrab, and published by Ourpalm.
It is officially-licensed "ONE PUNCH MAN: The Strongest", under the guidance of the Japanese Production Committee, recreates the heroic world of ONE-PUNCH MAN in terms of aesthetic, character painting, combat presentation and art style. It will also offer an immersive gaming experience with exciting storylines involving the original heroes and original CV cast, as well as 2-D strategy card battle. The CV cast includes Makoto Furukawa, Kaito Ishikawa, Aoi Yuuki, Kazuhiro Yamaji, Kenjiro Tsuda, Minami Takayama, Hiroki Yasumoto, Takahiro Sakurai, Youji Ueda, and other popular Japanese CV artists.
To celebrate the upcoming launch of the game, "ONE PUNCH MAN: The Strongest" will now open its pre-registration, where players can invite their friends to participate. Once the target pre-registration number is reached, players will get in-game rewards which are worth around $300 dollars as well as a chance to win an iPhone 11 Pro.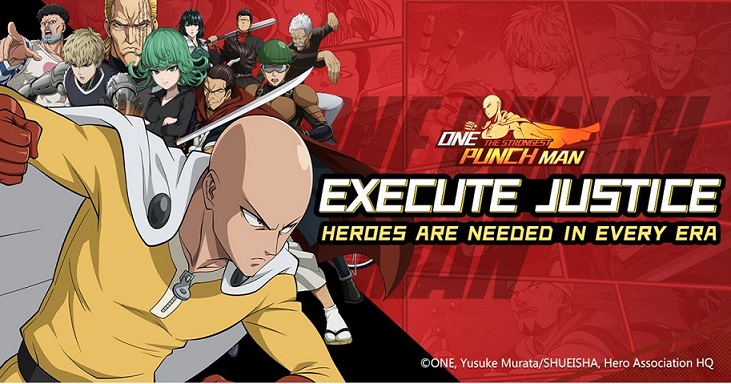 One Punch Man: The Strongest Execute Justice, The Strongest Hero's Splendid Reproduction

One-Punch Man tells the story of Saitama, a man who began his path to being a hero for fun. After three years of special training, he obtains invincible power. However, being too powerful, he can defeat any enemy with one punch, no matter what kind of enemy it is.
In the new game, not only can players fight using the strongest man Saitama to take on monsters and disasters, but they can also recruit heroes and monsters to form their own strongest team. The game incorporates deep strategies and unique characters, each with specific features, and allows different combinations which will influence the battle results.
One Punch Man: The Strongest Faithfully Restores the Original, Powerful Combination Creates Player-Friendly Gaming Atmosphere

ONE PUNCH MAN: The Strongest, supervised by Japanese Production Committee, and developed by Playcrab which has been known for mobile card gaming, made sure that the game is as close as possible to the world of ONE-PUNCH MAN. Ourpalm, the publisher, is one of the few that are experienced in the SEA market and offers games in English, Chinese, Thai, Indonesian and other languages. They are also behind such hit games as MU Origin 2, an MMORPG that has been acclaimed by players and holds various in-game events, as well as online and offline events engage its players.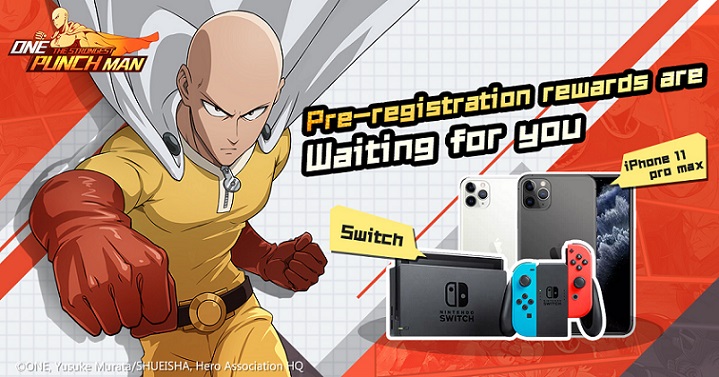 "ONE PUNCH MAN: The Strongest" Pre-registration Information
ONE PUNCH MAN: The Strongest is about to enter the Southeast Asian market and the highly-anticipated pre-registration will start today. Players can visit following websites to pre-register and stay updated and informed about its upcoming release.