Have you heard the sound of a Christmas sleigh? Santa Claus is coming to town, and Perfect World VNG is more than ready to celebrate this holiday with their gamers. Check it out and go get your Christmas gifts!
Dress up for Christmas
First of all, get your closet ready with the colorful outfit for Christmas. Don't forget to get the Festive Bear to wander in the snow.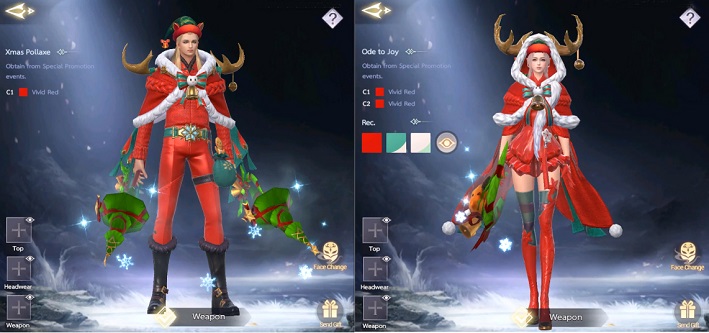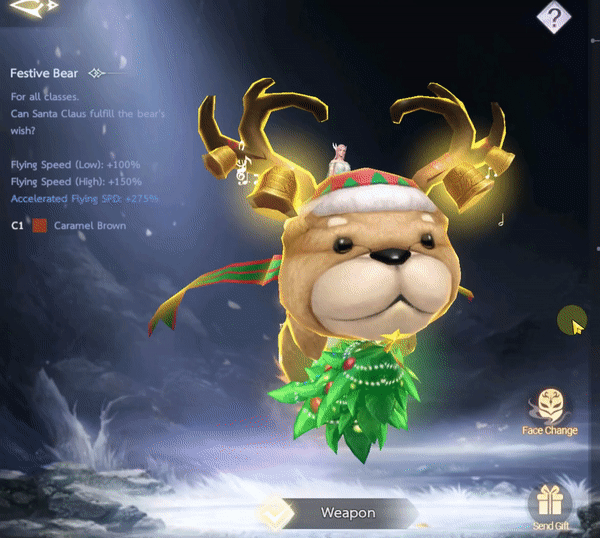 Go get your Christmas gift
The easiest way to get your Christmas gift will be joining this event: "2020 Best Memories – Perfect World VNG". From now until December 31st, share your best memories of Perfect World VNG with the hashtag #PWMVNGBestMemoriesof2020 in Public setting. Don't forget to tell your story, then follow the rules of this event here. A lot of prizes are waiting for you to claim like RealMe phone, T-shirt, bag, a mask of Perfect World Mobile VNG.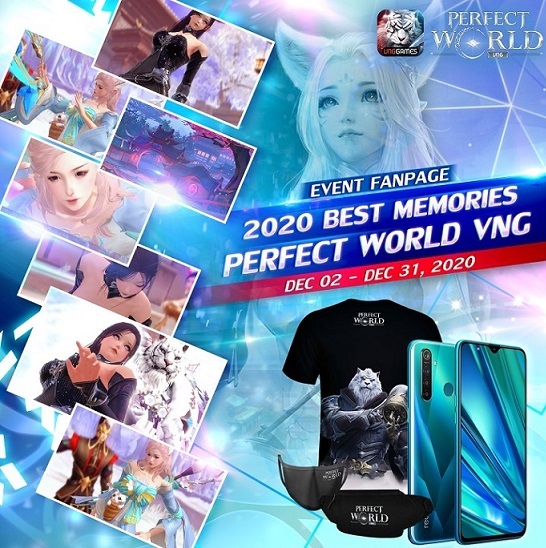 If you're gifted with dancing, this event is born for you: Christmas in Perfect World VNG – So you think you can dance. You need to make a short video (varies from 30 sec to 2 min) to participate in this event. No boundaries on what you want to feature as long as it is in Perfect World VNG – Fly with me, no profanities or bashing of any kind. It can either be a video of your characters dancing to the Christmas songs or anything festive that fits the theme.
Especially, you can do this for Solo or Group entries. Then what are you waiting for but call your friends and do something funny this holiday. The last day to submit your entry is December 21st, 2020. Your awards will be:
Best Solo: Combo (T-shirt-Mask-Bag) + Gift card 500 PHP
Best Group: Combo (T-shirt-Mask-Bag) + Gift Card 300 PHP for all members
People's Choice: Combo (T-shirt-Mask-Bag) + Gift Card 200 PHP (if solo clip) / Gift Card 200 PHP (for all members if group clip)
10 Consolation Rewards: 1 Bag1 & 1 Mask each (If entered in the group category only the player who submitted the entry will get)
If the event post reaches 5k shares: The post will be updated with a Gift code for everyone to claim.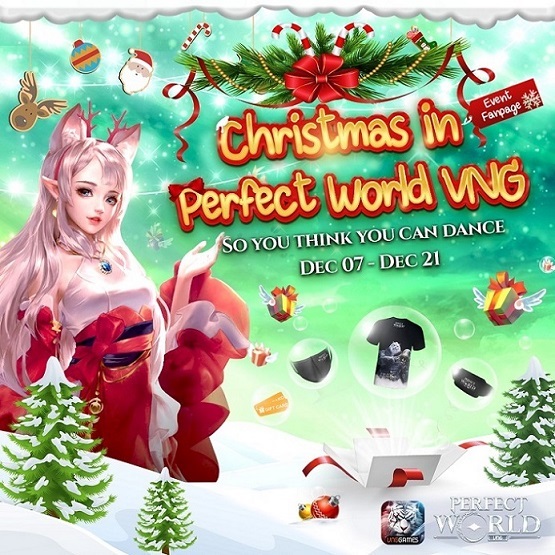 And many more activities like streaming, avatar changing, gift code giveaway are waiting for you in Perfect World VNG – Fly with me. Let's dance the holiday away!
Perfect World VNG – Christmas Extravaganza!​
For more details: http://perfectworld.5game.asia/
Explore the massive world of Perfect World VNG: https://perfectworld.onelink.me/18vZ/Assassin